CERTIFICATES

CONTACT US

Email:jackdu999@yahoo.com

Tel:+8675586718316
Phone:+86-15811882441
USA AZ regular customers bought powder &capsules &pills premade pouches filler sealer MC
Published by: PENGLAI INDUSTRIAL CORPORATION
Date:2023-01-09 15:16:26
Our Regular customers from USA(North America) placed another order on one(1*) pcs of machines: Model YX-08-P powder &capsules&pills packaging machine premade pouches filler and sealer.
For all the machines purchased it is clear to confirm all the information on the products so we often ask our customers to freight the samples to test and commission the machines in order that the machines and customer's products gains the best compatibility and adaptability.
After getting the confirmation &samples of the product in sizes and drawing for manufacturing the filling+sealing pouches machines
we spent only 30 working days finishing everything and made the machines ready after testing them in a satisfactory feedback.
Recently our customers sent us the positive commentar on the machines which keep running very well in their factory ever since the machines arrived their factory.
The machines was shipped via Fedex courier to St.Tucson, AZ 85719. The documentaries certificated with ISO&CO&CE together with other files necessory are sent via DHL to customer for assisting customers to clear the custom.

As below there listed the basic information on the successful transaction between PENGLAI and their American counterpart:

Purchased order issued &Key communiction points During Business Discussion:


Samples sent from customers in AZ U.S.

Bank copy of Down&balance payment for purchasing Model YX-08-P powder &capsules&pills packaging machine premade pouches filler and sealer

Testing videos on Model YX-08-P powder &capsules&pills packaging machine premade pouches filler and sealer

Wooden case packing of Model YX-08-P powder &capsules&pills packaging machine premade pouches filler and sealer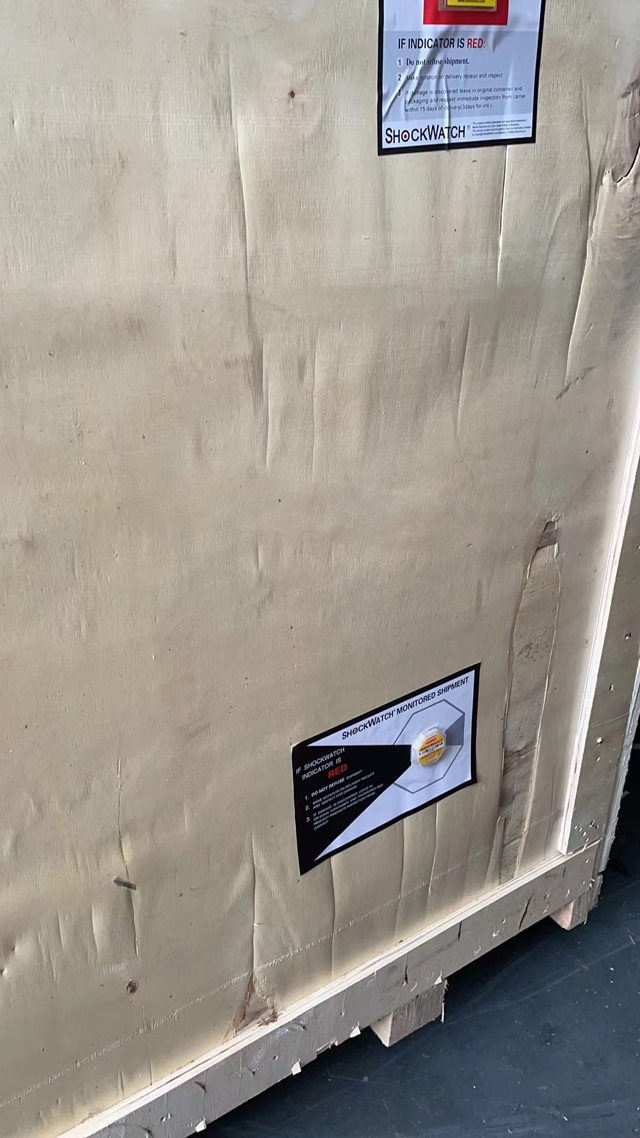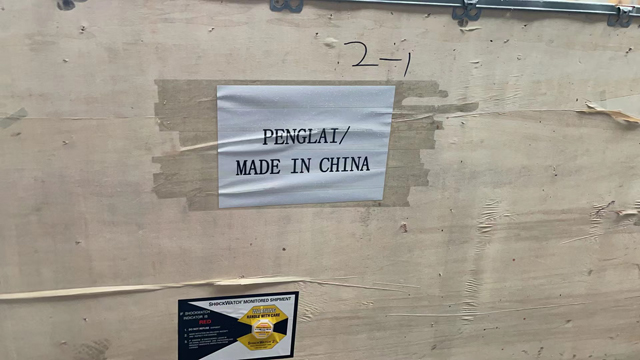 As follow there given the description on the machines purchased respectively
Customers' special requirements on the machine ordered:
Bag Type: all are pre-made bags with zippers
The customer sent us several bags for evaluation. We need to check the bag type and thickness. The size of the bag is L110MM * W90MM, L90* W60mm, which is not within the applicable range of our machine (please check the last page for the picture)
Our machines are suitable for: kraft paper bags, aluminum-plated, pure aluminum bags, and retort bags. All are composite films. Normally, it is called a composite bag, as long as it is heat-sealed, it must be a composite film, and the inner layer needs to be PE.
10 wires (0.1MM) on one side and 20 wires (0.2MM) on both sides are the best.


Bag Sizes Tested: The maximum and minimum powder fills that can be packed, as well as the number of tablets, need to be updated after testing.
Maximum bag size: 250×350+5mm bottom
Minimum bag size: 120×170+40mm bottom
Capsule and tablet sizes are as follows (see last page for pictures)
(capsule) small capsule size: width 8.37mm, length 24.35mm
(capsule) large capsule size: width 8.38mm, length 23.98mm
(tablet) small tablet size: width 8.39mm, length 16.18mm
(tablet) large tablet size: width 9.82mm, length 19.96mm
1. Packaging product: Protein Powder
2. Filling volume range: 130gram- 800gram (We need to measure how much the smallest and largest bags can pack, not subject to this range)
3. Machine applicable bag size range: All bags must have zippers!
Bag width: 120-250mm, bag length: 100-350mm
4. Packaging speed requirements:
130g 35 packs per minute
800g 25 packs per minute
5. Filling accuracy requirement: ±1%
6. Feeding mechanism: Powder does not need an automatic screw feeding mechanism. There are tablets.
Do not automatically feed the hoist, we need to leave a signal line for them, and then it can be combined with the incoming material. If the material is not enough, it will be automatically fed, and if it is enough, it will not be used. At that time, we will also need a video to teach customers how to connect the reserved signal to the feeder
7. Combination of screw filling system and 12-channel counting system:
Automatic protein powder screw feeding, combined with 12-channel counting machine.
The hopper of the 12-channel counting machine is 45L, and the applicable size range is Tablet: Φ3ˇ«25mm, pill: Φ3ˇ«20mm. The speed needs to reach 35 packs per minute, which matches the speed of the main machine.
8. Selection of the screw: there needs to be a spreading disc underneath. The rotating disc at the bottom of the auger is used to prevent the flow of powder when the auger is not filling, so that the powder will not leak between the bags. Reference image on next page
9. Speed adjustment of the hopper stirring rod: the screw has two motors, one controls the stirring of the screw, and the speed is adjusted in the screen.
There is also a stirring rod, which also needs to be controlled for speed. There is a knob, a motor controller, and the knob controls. At that time, the teaching video also needs to inform the customer of the adjustment steps.
10. Additional screw: An additional screw is required. If the filling range changes, a new screw needs to be added and replaced. Please inform us in time.
11. Additional feeding nozzles: It is also necessary to determine the number of feeding nozzles that need to be replaced according to the bag type and the number of filled tablets. Buy one tentatively
12. Vacuum cleaner (dust collection + dust removal): A dust collection device is required. Sponge block pockets are required to sweep dust. In addition, the discharge port can be covered. The reference picture is on the next page.
There is a dust suction pipeline on the counting machine. When the customer does not want to place two kinds of materials at the same time, he needs a dust suction device that can also use powder for counting. Make a general dust suction port and connect them directly, so that one dust suction device can be used for two kinds of feeding mechanisms.
13. Coding machine: It needs to be installed on the machine with a bracket.
The customer of the coding machine sent it to us, and we need to make a good size drawing to keep the information, and the next order will not send the coding machine.
The thermal transfer printer is the Right version of the Videojet brand TTO printer Chinese product name: Right version Videojet
Based on the Videojet DataFlex 6330, the print head is 32 mm and the maximum print area (W x L) is 1.3" (32 mm) wide x 2.95" (75 mm) long.
What the customer prints: ingredient list, possibly barcode, QR code, production serial number
Videojet 6330 TTO Coder
-Warranty -Language Kit, English
-1 Roll Black Ribbon 30mmx1200M -Clarisoft Edition for Videojet (USB License)
14. Z-type lifting feeding machine: Pills, tablets automatic feeding elevator medicine, tablets, automatic feeding mechanism
15. Customized platform: customized platform, combined screw filling machine and 12-channel counting machine
16. PLC: Set a password on the PLC, and provide the password if he needs it. At the same time, we will also remind the customer not to move or change it, otherwise we will not be responsible for any problems. Because the program does not affect his connection with the front-end incoming material, the signal point has been reserved.
Finished samples:
The machine is widely used in foods, chemicals, pharmaceuticals, seeds and other industrial fields, such as juice, ketchup, detergent, Milk powder etc.
Function and characteristics
Easy to operate,adopt advanced PLC from Germany Siemens, mate with touch screen and electric control system, the man-machine interface is friendly.
Frequency conversion adjusts the speed: this machine uses frequency conversion equipment, can be adjusted within the range according to the needs of reality in production.
Automatic checking: no pouch or pouch open error, no fill, no seal. the bag can be used again, avoid wasting packing materials and raw materials.
Safty device: Machine stop at abnormal air pressure, heater disconnection alarm.
Horizontal conveyer style to giving bag: it can put on more bags on the bag storage and have a low requirement about the quality of bags.
Use the plastic bearing, don't need put on oil, less pollution.
Use no oil vacuum pump, avoid polluting the environment in the production.
huff,clamp the meatus of bag when put the windpipe into it, then huff to open up the bag fully to bottom in oder to avoid the material overflow from the bag if the it is not opend fully
The packing materials loss low, what this machine is used the preformed bag, the bag pattern is perfect and has a high quality of the sealing part, this improved the product specification
Product or packing bag contact parts adopt stainless steel or other materials which accord with the food hygienic requirements, guarantee hygiene and security of the food
With different feeders changed to pack solid, liquid, thick liquid ,powder and so on.
The packing bag suits in extensive range, suit for multi-layer compound, monolayer PE , PP and so on Preformed bag made by film and paper.
Basic data of model YX-06-1000ml power packing machine with bags-given system
model YX-08-1000ml
Working position Six position
Material of bag Laminated film, PE,PP ,ETC
Bag type Stand-up bag, flat bag, zipper bag
Bag size W:100-210mm L:100-410mm
Filling range 10-1000g
Weighing accuracy ±0.5-2g
Capacity 10-60bags/min
Voltage 380V 3phase 50HZ
Power 5.5KW
Air consumption 0.6m3/min(supply by user)
Overall Dimensions 4200*1800*2400mm weight 1280kg
Drawing of packing machine main body (taking example for 8 stations)

Function of bags-given packing equipment:

No bag – no filling- no sealing, machine alarm
Bag opening miss- no filling-no sealing, machine alarm
Machine stop or alarm when the air pressure is abnormal
Error position display at the control panel
Control panel locate on the right side top of the machineOutside of the machine and all the parts which touch
production all made by stainless steel.There are several safety doors made by aluminum Profile Frame.
The doors are equipped with safety proximity sensors Machine surface can be washed by water and brushed
by cloth.
Inside packing machine the electronic parts: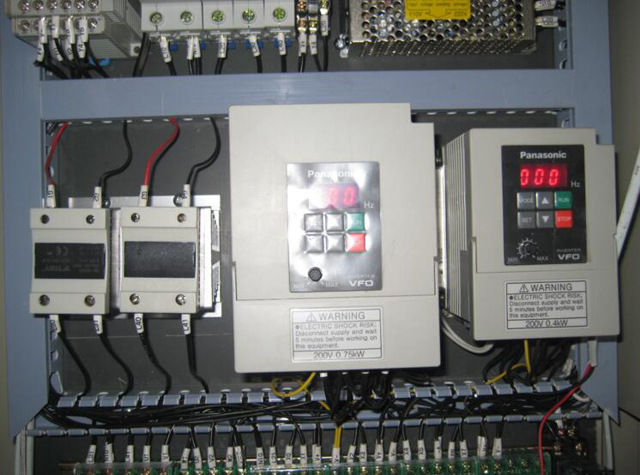 Product Process of premade bags packing machine
Machine in whole set for premade bags powder packaging equipment model YX-08 Eight stations:
Services
1. Pre-sale service : according to customer's requirement , we can supply the factory drawing picture. and suggestion for building the factory.
2. Pre-sale service: we will test customers' product first to check whether our machine is fit for your product or not, and also will take the video for our customers to check.
3.Installation and Test Running of Machine: We'll send our technician to install and test run and train operation, according to customer's requirements. All expense including 2-way ticket, food, hotel and local traffic, will be paid by customer.
4.Guarantee: 3 years. During guarantee period, in case of any trouble of the machine being discovered is not due to operation, and caused by machine-self, the seller will provide the spare parts. After 1 year, the seller will supply the spare parts to buyers as the cost.