CERTIFICATES

CONTACT US

Email:jackdu999@yahoo.com

Tel:+8675586718316
Phone:+86-15811882441
simple round cans red wine bottles glass plastic containers labeling machine semi automatic small labeller machinery
Model YX-50S
Labeling accuracy ± 0.5mm (excluding product label error)
Labeling speed 15 ~ 25 / min (product size)
Applicable Products diameter Ø 15mm ~ Ø 150mm
Applicable Label Size Length: 20mm ~ 200mm; Width: 20mm ~ 220mm;
Machine size of about 920mm × 470mm × 500mm (length × width × height);
Power supply 220V/50HZ;
Machine weight about 45Kg
Applicable label inside diameter Ø76mm
Applicable label outer diameter Ø 240mm
Voltage 220V


Description
The basic purpose of model YX-50S simples labeling machinery semi automatic

◆ Suitable for all kinds of cylindrical objects labeling, small taper round bottle labeling, such as xylitol, cosmetics round bottles, wine bottles and so on. Can achieve full week / half weeks labeling, front and back labeling circumference, is back standard spacing can be adjusted. Widely used in food, cosmetics, chemical, pharmaceutical and other industries.


◆ Optional circumferential location detection device, to achieve circumferential positioning labeling.
◆ Optional Tape printer and inkjet printer, print production batch labeling and other information at the same time, reduce packaging processes, improve production efficiency.
Scope of model YX-50S round bottles labeling machinery

◆ Applicable Label: Label, sticker film, electronic monitoring code, bar code, etc.
◆ Applicable products: Requirements circumferential surface, conical surface attached label products; may be affixed to a single standard or double standard labeling.
◆ Industry: Widely used in food, pharmaceutical, cosmetic, electronic, metal, plastics and other industries.
◆ Application: Oral round bottle labeling, labeling vials, xylitol labeling, shampoo bottle labeling, double-labeled wines, wines designated stickers are other standard.
Technical Parameters of semi automatic sinples labeling machinery model YX-50S

The following technical parameters for the standard model, other special requirements and functions can be customized
Parameter name specific parameter values
Model YX-50S
Labeling accuracy ± 0.5mm (excluding product label error)
Labeling speed 15 ~ 25 / min (product size)
Applicable Products diameter Ø 15mm ~ Ø 150mm
Applicable Label Size Length: 20mm ~ 200mm; Width: 20mm ~ 220mm;
Machine size of about 920mm × 470mm × 500mm (length × width × height);
Power supply 220V/50HZ;
Machine weight about 45Kg
Applicable label inside diameter Ø76mm
Applicable label outer diameter Ø 240mm
Voltage 220V
Working Process


◆ Core works: single standard, double standard switching principle, the principle of the circumferential positioning labeling, please consult factory.

◆ Procedure: put the product -> Labeling (device automatically) -> Remove any labeling products.
Labeling samples as below:
Wooden case packaging for labeling machine simple labeller machinery model YX-50S
After-sales service for PENGLAI YX series labeling machinery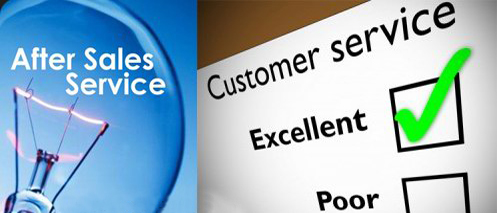 ALL RIGHTS RESERVED by ®PENGLAI INDUSTRIAL CORPORATION LIMITED