CERTIFICATES

CONTACT US

Email:jackdu999@yahoo.com

Tel:+8675586718316
Phone:+86-15811882441
Numerical Control Liquid Filling Machine Semi automatic High Accuracy small filler equipment for foamy soap
Model YX-160
Voltage: AC110v-140v for Americal and canada.or AC 180V-260V for western European or other country
Power: 30W
Filling Range: 2ml-3500ml
Max Flow Rate: 3.2L/min
Package Size: 400X380X200 (mm)
Weight: 10.5kgs
Max Suck Distance: 2meter
Anti-dripping Funtion: Available
Memory Function out of power: Available
Machine size:350*270*150mm
Diameter of Filling Nozzle,:8mm
suitable soft tube;17#(interior diameter: 6.4mm, thickness: 1.6mm, max pressure0.24Mp)

Description
Upgraded type Numerical digital Control Pump Liquid Filling Machine (2ML-3500ML) for lotion/ foamy equipment model YX-160
Appliance Range of small microcomputer controlled motor filling machine small liquid filler;
GFK series numerical control liquid filling machine use micro-computer to control the mini-pump on filling time and the rotatioin rate of electric motor so that the machine can fill the liquid fluently and at high accuracy,It's widely used in medical,chemistry,food,beverage,oil,and cosmetics,etc.It is suitable for filling low-viscous Liquid without pellets.

Separated with the electric motor,the pump is made of a variety of anti.corrosion imported material.There is no mechanical metal part or abrasion inside the pump.the pump can stand oil.heat.acid,alkali,abrasion and chemical products,This pump integraates the advantage of self-suck pump and chemical Pump,It can self suck,Heat protect,stable working and continuous idie or load operate for long time.
the case use stainless steel.easy to be clean.suitable for low viscous liquid like water,wine,solutions etc.
Don't suitable for very thick liquid (sauce, shampoo, detergent etc), or liquid containing small particles.


Technical Parameter of electric digital control pump liquid filling machine:
Model YX-160
Voltage: AC110v-140v for Americal and canada.or AC 180V-260V for western European or other country
Power: 30W
Filling Range: 2ml-3500ml
Max Flow Rate: 3.2L/min
Package Size: 400X380X200 (mm)
Weight: 5.5kgs
Max Suck Distance: 2meter
Anti-dripping Funtion: Available
Memory Function out of power: Available
Machine size:350*270*150mm
Diameter of Filling Nozzle,:8mm
suitable soft tube;17#(interior diameter: 6.4mm, thickness: 1.6mm, max pressure0.24Mp)
Note:The tube provided by us is silicone tube.Different liquid needs to choose different material of tube.
Characteristics of digital pump oil filling equipment model YX-160:
1. Import single-chip microcomputer control, high efficiency, low power consumption
2. Automatic counting function, effectively control filling quantiy
3. LCD display, touch screen is very easy to operate
4. High filing accuracy
5. Wide Voltage range
6. Working performance is stable and can be used for long time
7. This can self-suck the liquid.
8. The pump can stand acid and alkali
9. Anti-dripping design.
10. Reasonable design, made of stainless steel, meet GMP requirement.
Installation and operation:
Take the small filter out of the part.and install it below the feeding tube,Take the plastic filling Nozzle out and install it in the feeding tube(Notice the triangel head connects the discharge tube),Take out the filling-heat stand and install it on the left of the machine as shows, put the filling head in the clip and tighten it by socket wrench,Connect the pedal switch with machine,and put the tube with filter below the liquid level inside the storeage tank, the position of tank should be lower than the machine,start to test the machine after all is ready.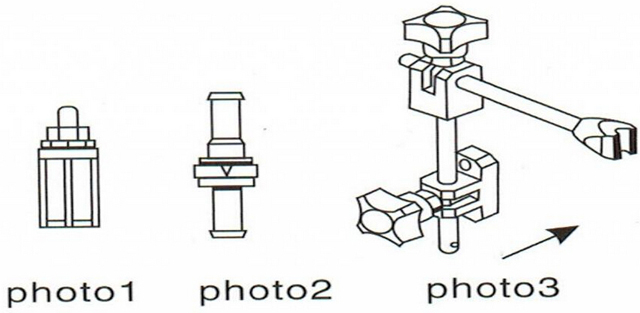 Turn on:
Switch on the mahcine,the LCD screen will show welcome words and the machine will be under standby status after 3 seconds,As photo4 shows,the screen shows filling quantity at the top left corner,filling speed at bottom left corner,once filling time at the top right corner,interval time at bottom right corner.
Adjustment;
when the machine on the condition of power on.you can ajust the parameter after press the key of on/off to make the machine under pause status.
Measurement proofreading;
This procedure is to check out if there is water coming out from the nozzle. By adjusting the filling time and speed to meet the requirement. The normal work can be carried out after the measurement proofreading is done.
Detailed pictures on Digital filling machine model YX-160 as below:
Front pictures of small filling machine
Bird view of digital filling equipments
Stainless steel parts for filling nozzles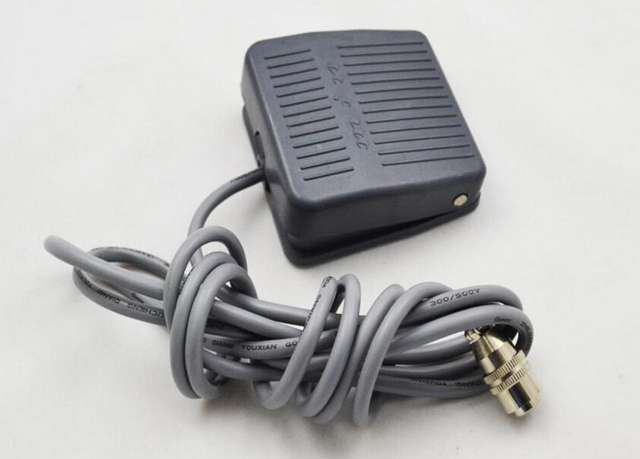 Pedal switch for controlling the filling process
Items units include:
1.power cord.
2.Pedal switch.
3.Filling stand.
4.Filter.
5.Filling Nozzle.
6.Screwdriver.
7.Inner hexagonal wrench.
8.Manual Book.
Express delivery:
We will ship the goods by express to you by DHL/Fedex/EMS express. within one days and e-mail to tracking numble immedicately.Shipping time: 5-8 working days will be arrival depend on location.

warranty:
We offer 12 months warranty. Within warranty period, all exchanges or repairment due to defects are free (Buyer is responsible for shipping charges).
International Buyers.Please Note:
a)we will specify low product value in the shipping invoice so that there maybe no import taxes or just very little.
b) Import duties, taxes and charges are not included in the item price
or shipping charges. These charges are the buyer's responsibility.
c) Please check with your country's customs office to determine what these additional costs will be prior to bidding/buying.