CERTIFICATES

CONTACT US

Email:jackdu999@yahoo.com

Tel:+8675586718316
Phone:+86-15811882441
Cosmetic make-up loose powder filling jars line linear type three heads screw auger integrated with bottom labelling capping weight check equipment
Filling part
Filling machine part model YX-PF03
Direction of Movement : Left to Right
Number of Filling Head : 3 Head
Capacity:50-60jars per min(filling volume 1.8g)
Electric Specification:
Main Motor (Stirrer) : 0.5 HP / 415 Volts / 50 Hz. – 3 Nos.
Conveyor Motor : 0.5 HP / 415 Volts / 50 Hz.
Vacuum Blower : 1 HP / 415 Volts / 50 Hz.
Servo Motor : 750 Watt
Air Consumption : 4 – 6 Kg.
Pressure Height of Conveyor : 860 mm (+ 50 mm adjustable height)
Machine Dimensions** : 2335mm (L) X 800mm (W) X 2000mm (H) approx
Case Dimensions** : 2700mm (L) X 1000mm (W) X 2400mm (H) approx
Net Weight : 600 Kg. Approx Gross Weight 850 Kg. Approx
± 2 % Filling accuracy on single dose.
All Contact Parts in SS 316
Dust collection facility
Adjustable height of Conveyor Belt.
Low Noise Level, Low Power Consumptions
Electrical supply : Single Phase + Neutral + Earthing
Electrical load : 1.8 KW
Air Pressure : Minimum 4 to 6 bar pressure

Description
The whole line(Automatic bottom labeling 3 head filling plugging cappingmachine with speed 40-45pcs/min, and clear label sensor)includes mainly four machines which are given as below:
1.Rotary turntable model YX-BS12;
2.Model YX-610B down side labeling machine
3.Model YX-PF03 Three heads filling machine powder auger filler;
4.Model YX-AC45 jars capping machine;
5.Model YX-MT6030A weight check
6.Final products samples &factory acceptance video
7.Annotation on what the loose powder is
Drawing of machine loose powder filling line based on the samples&filling materials:

Herewith are listed the basic data for machines respectively:
Model YX-BS12 Bottles rotary turntable:
Model YX-BS12
Applicable specifications 20-1000 ml
Bottle diameter φ 10-φ80 mm
The bottle height 85-300 mm
Production capacity 0-100 BPM (speed adjustable)
Voltage 220 v50hz
Power 0.5 kw
Weight 100kg
Machine size 1300*1000*1300mm
Stainless steel SUS304 material
Model YX-610B down side labeling machine:

Name Parameter
Voltage AC220V50/60HZ
Power 500W
Size appearance 1800(L) 700(W) 1800(H) mm
Labeling Speed 200pcs/ min
Labeling accuracy ±1 mm (subject to the roughness of the plant)
Printer to use air 5 kg / cm2
Suitable height of objects 1-100 mm (which can be adjusted by your requirements)
Suitable wide of objects 10-80 mm (which can be adjusted by your requirements)
Model YX-PF03 auger filler equipments:

Filling part
Filling machine part model YX-PF03
Direction of Movement : Left to Right
Number of Filling Head : 3 Head
Capacity:50-60jars per min(filling volume 1.8g)
Electric Specification:
Main Motor (Stirrer) : 0.5 HP / 415 Volts / 50 Hz. – 3 Nos.
Conveyor Motor : 0.5 HP / 415 Volts / 50 Hz.
Vacuum Blower : 1 HP / 415 Volts / 50 Hz.
Servo Motor : 750 Watt
Air Consumption : 4 – 6 Kg.
Pressure Height of Conveyor : 860 mm (+ 50 mm adjustable height)
Machine Dimensions** : 2335mm (L) X 800mm (W) X 2000mm (H) approx
Case Dimensions** : 2700mm (L) X 1000mm (W) X 2400mm (H) approx
Net Weight : 600 Kg. Approx Gross Weight 850 Kg. Approx
± 2 % Filling accuracy on single dose.
All Contact Parts in SS 316
Dust collection facility
Adjustable height of Conveyor Belt.
Low Noise Level, Low Power Consumptions
Electrical supply : Single Phase + Neutral + Earthing
Electrical load : 1.8 KW
Air Pressure : Minimum 4 to 6 bar pressure
Model Caps screw capping machine YX-AC45

1.Power supply 220V;50Hz
2.Power 1.5Kw
3.Pneumatic (air-operated) source 0.6 Mpa clean and stable compressed air
4.Suitable bottles diameter: Φ40mm~Φ100mm; height : 60mm~230mm
5.Suitable caps diameter of caps: Φ20mm~Φ70mm;height of caps: Φ15mm~Φ30mm can be customized
6.Production capacity ≤2500bottles/hour
7.Machine weight about 580Kg
8.Dimension (L*W*H) 2000mm*1000mm*1780mm
Model YX-MT6030 weight check inline:

Weighing Capacity (g) less than 200g
Weighing Accuracy (g) ±0.2g~±0.5g
Minimum graduation(g) 0.1g
Weighing speed(pcs/m) 40-70m/min max:200 pec/min
Power Supply AC220V±7%; 50Hz; 250VA(customized)
Material SUS304
Working Condition Temperature: 0~40℃ Humidity: 30%~95%
Conveyor belt length: 1600mm
Conveyor belt height: 750±50mm
Warning: Buzzer alarm &conveyor belt running in stop
Machine Weight 110kg size: 200*900*1500mm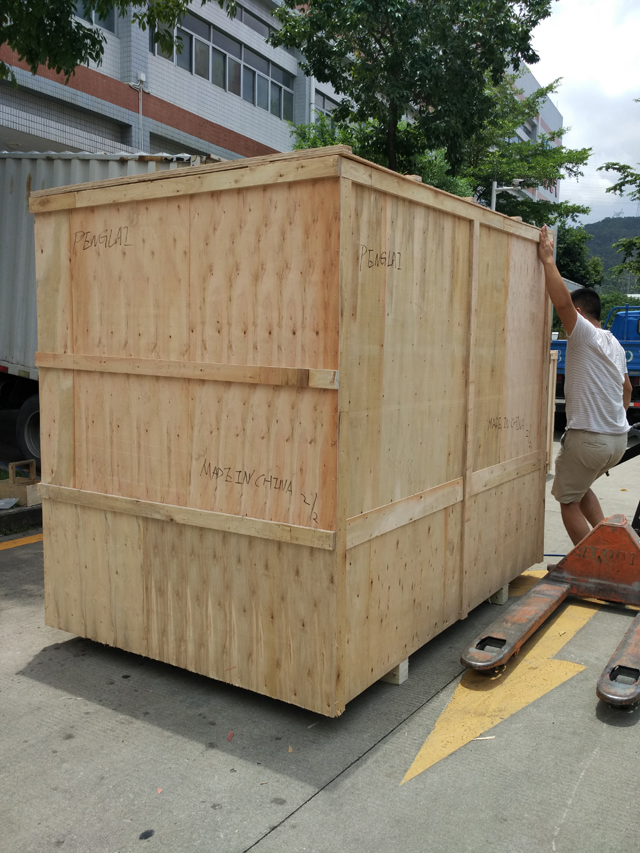 Annotation on what the loose powder is:
Loose Powder: used to set liquid foundation/concealer so that makeup lasts longer and does not move around, or rub off of your skin. Typically used in the "baking" method of setting your foundation.

Loose powder is also used to help define contour lines - or create a "chiseled" makeup look. Loose powders can also be used to set heavy makeup looks, for these types of looks loose powder is applies with a powder puff.

Loose powders are more finely milled so they contain less oils, and are typically used on oily skin types to control the oil your face develops throughout the day.

Loose powder needs to be swept away after it has set on your skin - sweeping away extra product will help your foundation not look "powdery" or "cakey".
ALL RIGHTS RESERVED by ®PENGLAI INDUSTRIAL CORPORATION LIMITED