CERTIFICATES

CONTACT US

Email:jackdu999@yahoo.com

Tel:+8675586718316
Phone:+86-15811882441
Argentinian customer bought lotion jars filling capping labeling machines &vertical cartoner
Published by: PENGLAI INDUSTRIAL CORPORATION
Date:2021-07-06 11:54:48
Our customers from South America (Argentina) placed the order on one (1*) whole line of filling bottling cartoning equipments which includes the machines given as below:
Bottle unscrambler with elevator(including change parts for 3sets of jars)YX-BS12-A
automatic 12 head lotion filling machine with protection chamber YX-F12
Automatic high speed capping machine with elevator feeder for jar caps YX-C03
Automatic round bottle labeling machine with date coder YX-630A
Bottle collection turntable YX-BS12
Semi automatic cartoning machine with one set change part,date coder and leaflet placer YX-LZH-50"
For all the machines purchased it is clear to confirm all the information on the products so we often ask our customers to freight the samples to test and commission the machines in order that the machines and customer's products gains the best compatibility and adaptability.
After getting the confirmation &samples of the product in sizes and drawing for manufacturing the filling bottling cartoning machines
we spent only 25working days finishing everything and made the machines ready after testing them in a satisfactory feedback.
Recently our customers sent us the positive commentar on the machines which keep running very well in their factory ever since the machines arrived their factory.
The machines was shipped via courier(DHL) to 4550, Córdoba . The documentaries certificated with ISO&CO&CE together with other files necessory are sent via DHL to customer for assisting customers to clear the custom.

As below there listed the basic information on the successful transaction between PENGLAI and their Argentinian counterpart:

Purchased order issued from South-american customer:

Samples sent from customers in Argentina


Bank copy of Down&balance payment for purchasing jars unscrmabling filling labeling cartoning machine


Testing videos on jars filling capping labeling cartoning equipment YX series PENGLAI brand filler:


Wooden case packing of jars filling capping labeling machine &vertical cartoning equipment


As follow there given the description on the machines purchased respectively
►Model YX-F12 filling machine
This machine adopts cylinder transmission, enduring the stability of the equipment, accuracy. All the action of filling, entering, filling, outing and etc can use the search unit tail automatically, besides the detect, control, have no bottle and filling action. If change the shape of bottle, just need adjust the convey belt protect hinder, the hinder bottle board, and the distance of filling heads. Simple and convenient, one machine can used many kinds of bottle.
Feature of linear liquid filling machine automatic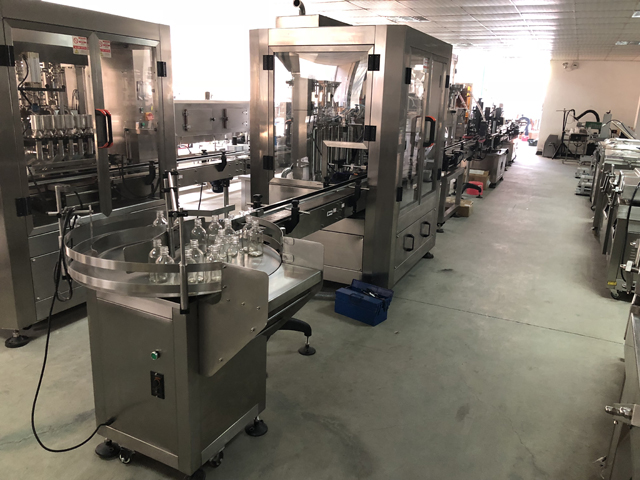 The filling heads designed for many heads (can be designed depend on the product capacity), will not be break the machine when the speed is high or act quickly. The filling parts adopts piston pump, use many measuring pump separately control the filling quantity, the measuring pump can change the quantity according to the request, measuring accuracy, filling steady, high speed, suit for multitudinous product. When the bottle enter to filling by the convey belt, the opto-electrical measure the number of bottle automatically, and filling heads fall to filling automatically, and there is cut-off valve installed, when finish the filling, filling heads replacement, the cut-off valve close, can solve the water-clock problem effectively, high effect, good stability.
liquid filling machine Advantage:
1,the series of machine is featured by company and reasonable structure, beautiful and decent appearance.
2,it adopts electric company of world famous brands,the main power cylinder adopts FESTO dual-action cylinder and magenetic swith , and japan mitsubishi PLC computer, omron photoelectric and germany siemens touch screen are adopted to ensure its excellent quality and stable performances
liquid filling machine Technical parameter
| | | | | |
| --- | --- | --- | --- | --- |
| filling volume(ml) | productivity(b/h) | filling speed | filling precision | air supply |
| 10-50 | 1500-3500 | adjustable | ≤ ± 1% | 0.4-0.8mpa |
| 80-300 | 1500-3000 | adjustable | ≤ ± 1% | 0.4-0.8mpa |
| 100-500 | 1500-2500 | adjustable | ≤ ± 1% | 0.4-0.8mpa |
| 300-1000 | 1500-2500 | adjustable | ≤ ± 1% | 0.4-0.8mpa |
| 1000-5000 | 1000-2000 | adjustable | ≤ ± 1% | 0.4-0.8mpa |
Notice before Sending Inquiry:
To have an effcient communication and serve you better, these information is suggested to be contained in your inquiry:
1. What's is your material to be filled? How about the viscosity of it?
2. What's the minimum and maximum filling capacity?
3. How many nozzles do you need? (Or tell us about the your requirements of filling speed (bottles/min)
4. Send us the pictures of your bottles.
Model YX-C03 screw capping machine:
PLC Servor Motor-controlled High Speed Automatic Continuous Capping Machine with caps feeding system With cap sorter and vibration feeder ,will applicate the caps and capping automatically.
Introduction on continous capping machine high speed model YX-C03:
The whole automatic capping machine adopts elaborate DIY design.By eliminating unnecessary complex and heavy machinery, it adopts suit type assembly.The maintenance and servicing can be completed without professionals.when it is necessary to replace the product,just make some simple adjustments, it can be immediately put online for production.
The machine is suitable for capping various types of round bottles in such industries as food, condiment,medicine,wine,oil and cosmetics etc.
Characteristics of model YX-C03 High speed screw capping machine fully automatic:
Model YX-C03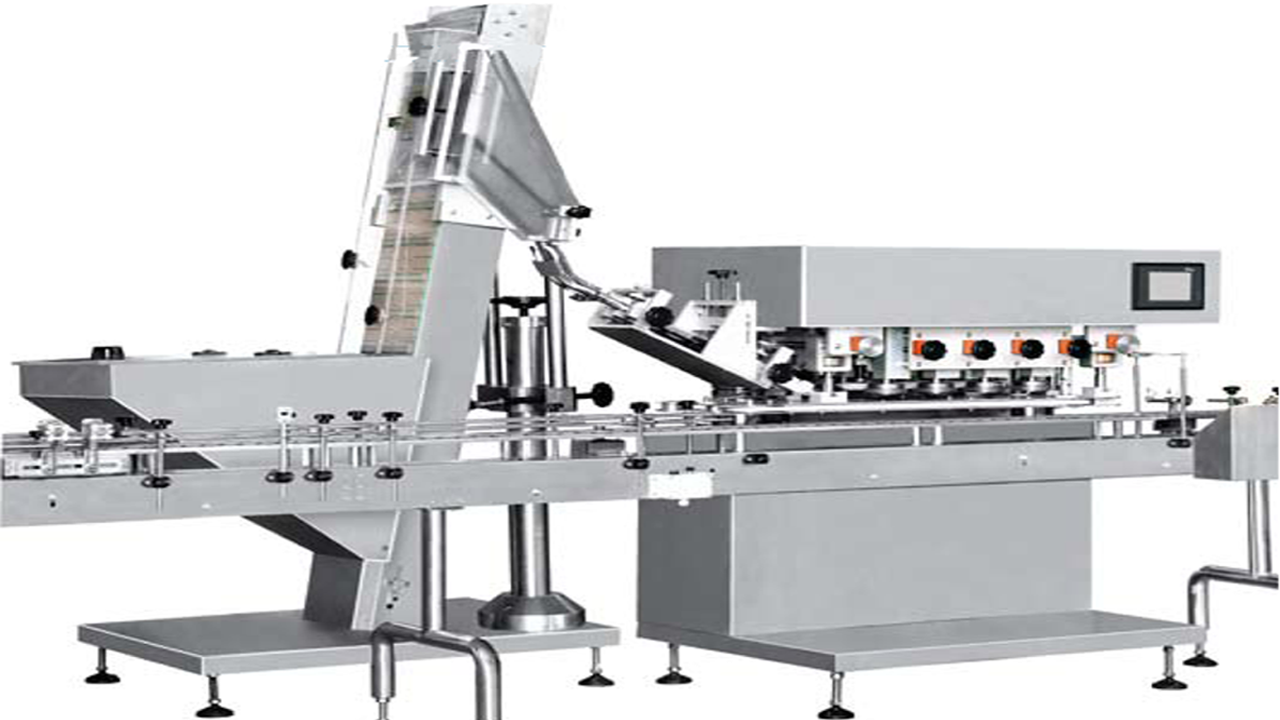 <br>
NAME MODEL

YX-C03 Full Automatic spindle capping machine

Capacity

0~200b/m(subject to bottles and cap size)

Bottle and cap diameter

Φ20~120

Bottle Height

40~350mm

Spindle capping machine dimension

L1060*W896*H1620mm

Voltage

AC 220V 50Hz

Power

1100W

Weight

500kg

Cap Feed system

Elevator feeder

Vibrator feeding

Dimension

L880×W1000×H2600mm

800×600×1700mm
Model YX-630A labeling machine round jars labeler:
The round jars labeling machine is suitable for round shaped container like jars or bottles. The shape belt can be inclined, and the labeling head can be adjusted at eight orientations, so the machine can be adhustd successfully in several minutes for any bottle.
The pressure between the active axle and press roller can be adjusted , so the running direction of the lanel can be adjusted freely,The label is only pressed flexibly without causing any distortion .
The labeling head adopts the structure of the double press rollersl,it guatantees that the label is pulled tightly but not broken because of the underneath paper die-cutting , the sepatated clutch makes the strain more balanced.The touch screen based human interface in chinese and English with one online helping system makes it easy for operate the machine. The press belt is feared into the main transporting line , so it makes the two transporting lines work in synchronous absolutely.
The automatic labeling machine is supplied with the famous sever motor ,so it realizes real closed loop controlling and it avoids the phenomenon of "the blind man walk" when supplied with the stepper motor.The multi channel encoder detects labeling position precisely at high speed.he label is pressed by a flap after appying on bottle and pressed by the active and passive sponge rollers.so when the label is stuck it has not any bladder.It is especially applicable to the crystal bottles labled with transparent labels.The optional air driving and roller labeling set can label round bottles precisely.
Parameter of bottle labeling machine model YX-630A:
Supply power (V/Hz) AC 220/50 110/60
Power (W) 1500
Labeling precision (mm) ±1.0
Labeling size (mm) Height 15-100mm Length 20~300mm
Bottle size (mm) Outer Diameter 12-100mm Height 30-200mm
Capacity (b/m) 40-120
Dimension(L×W×H)(mm) 2200×1400×1550
N.W(kg) 320

Model YX-BS12-A bottles unscrambler equipment:
Automatic empty bottles unscrambler is special designed for plastic empty bottles, empty bottles will be sent to the
storage tank, then the bottles are put in order automatically and mouth upward into the production line. It adopts
advanced overload safety production devices, do not need to pump, can be used in various industries of plastic bottles.
Application of model YX-BS12-A bottles unscrambler:

This machine is used in pharmaceutical factory, health care products, the suitable bottles include round
bottles,special shaped bottles. This machine can lose bottles automatically, unscramble bottle. This machine
adopts the high quality stainless steel or non-toxic pollution-free engineering plastic manufacturing, application
of mechanical transmission technology,through the simple adjustment, can apply various bottle type, have a high
degree of automation,the advantage is save labor. The machine can be used as the host or connect with the
production line.
basic parameter of model YX-BS12-A Plastic glass bottles E liquid juice tubes automatic feeding unscrambler arranging equipment
bottle arranger machinery for filling line
Front pictures of machines bottles unscrambler
Inside bottles unscrambler
Model YX-BS12-A
1) Production speed:60-120bottles/min
2) Voltage:AC220/380V 50/60HZ Power :0.2kw
3) Weight:400kg
4) Machine dimension:2100mm×1200mm×1350mm(L×W×H)
5)VFD Controller
Structure and features:

1) Compact structure, concise appearance, convenient operation;
2) High production efficiency, it can continuous send the bottle automatically, then turn over the bottle and exit the
bottle;
3) Meet the automation demand, without manual send bottle;
4) Turn over the bottle of institutions and bottle length, match with the shape , ensure the continuous, rapid output;
5) Through sorting after the transportation institutions, flip institutions and unscramble bottle institutions, the bottles
mouth up and entering to next working procedure orderly.

Model YX-LZH50 vertical cartoner equipment:

This equipment is new model developping base on integrated domestic and foreign vanguard technology .It is high technology product incorporates pneumatic-photo-electro-mechanic which improve by a large on performance of equipment and working efficiency, realize encasing fast, keep running steady and reliable when fast running.
This machine is suitable for automatic feeding bottle(round,square bottle)into carton (either for blister or bottle). On line bottle unscramble and feeding,leaflet fold(1-4folds) and feeding,leaflet detecting,canton opening and forming,products and leaflet pushing into carton,printing batch number,sealing carton with tuck-in or hot melt glue device. Automatically reject lacking of leaflet or prodcut and finished product out.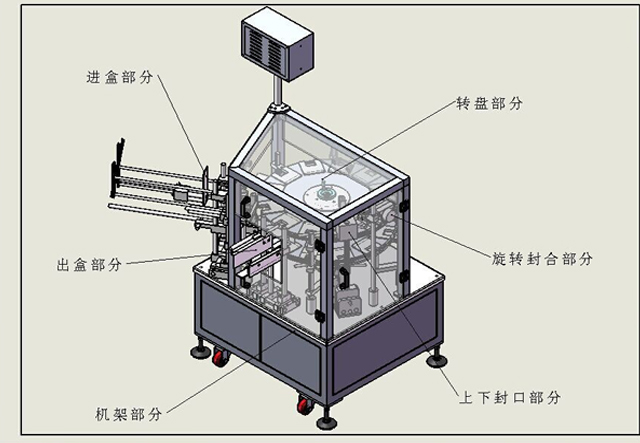 Feature of boxing equipment semi automatic with leaflet feeding function:
1 International famous brand of electrical component such as PLC touch screen, frequency inverters, etc.
2 Adopt human-machine operation system.
3 Automatically stop when machine is overload.
4 Automatically reject lacking of package product and leaflet.
5 Automatically display trouble, Alarm and count finished products.
6 Stable performance,operation is easy.
Basic parameter of Model YX-LZH50 Vertical cartoning machine semi automatic with leaflet feeding automatic:
Power supply: AC220V/AC380V,50Hz
Dimension:1800mm×1600mm×1700mm
Weight:600kg
Capacity:40boxes per minute
Power consumption:1.1KW
Air source:0.6Mpa
Air consumption:100—160L/min
Boxes size: L20—80mm Width 20—65mm Height 60—200mm(customized)
Working process of vertical jars bottles cartoning equipment:

1. Push box into star wheel.
2. Fold box lower small flap.
3. Stamping code on box.
4. Product fall into box.
5. Fold box upper small flap.
6. Press both upper and lower big flaps.
7. Flatten both big flaps.
8. Product push out.

Configuration of vertical cartoning machine:
| | | | | |
| --- | --- | --- | --- | --- |
| Sr | Name | Origin | Brand | Mark |
| 1 | Relay | France | Sneider | |
| 2 | AC contactor | France | Sneider | |
| 3 | Selenoid valve | Taiwan | AirTac | |
| 4 | Touch screen | Taiwan | Wenview | |
| 5 | PLC | Japan | Panasonic | |
| 6 | Invertor | France | Sneider | |
| 7 | Pneumatic valve | Taiwan | AirTac | |
| 8 | T-joint | China | PENGLAI | |
| 9 | Transmission Motor | China | ChuangHong | |
| 10 | Encoder | Japan | Omron | |
| 11 | Water&oil seperator | Taiwan | KSD | |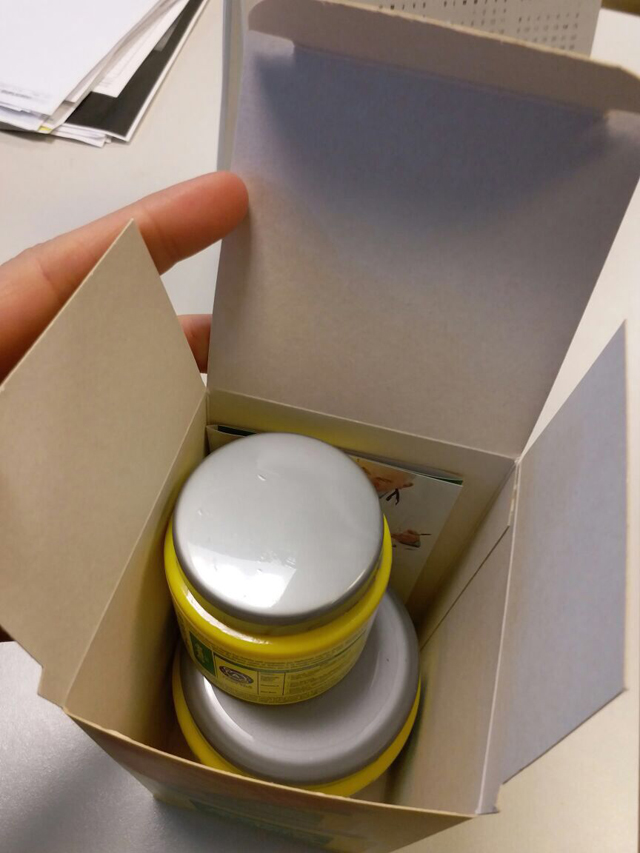 Shipping&after-sales support: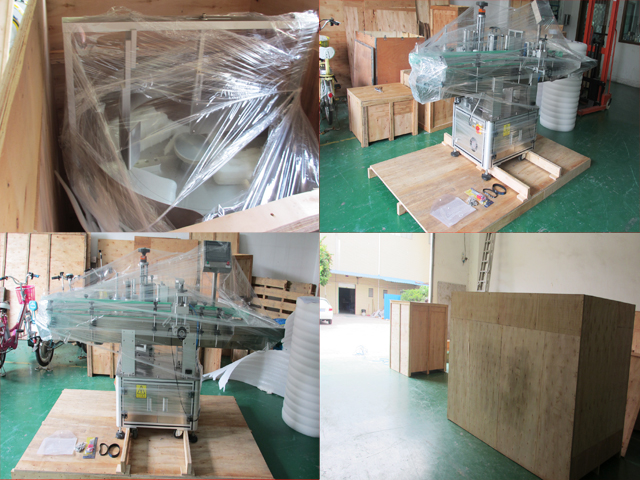 Guarantee: for all the machine, it claims one year for guarantee.(Excluded from the warranty are problems due to accidents, misuse , misapplication, storage damage, negligence, or modification to the Equipment or its components.
ALSO THE EASY BROKEN SPARE PART IS NOT INCLUDED IN THE GUARANTEE)
Installation: after the machine arrive your factory,if you need,our technician will go to your place to install and test the machine and also training your worker to operating the machine (The time of train depend on you worker).
The expenses (air ticket ,food , hotel,the travelling fee on your country) should be on your account and you need paid for the technician USD50 per day. also you can go to our factory to do training.
After service: If you get the problem on the machine ,our technician will go to your place to fixed the machine as soon as possible. The cost should be in your account.(as above).

ALL RIGHTS RESERVED by ®PENGLAI INDUSTRIAL CORPORATION LIMITED