CERTIFICATES

CONTACT US

Email:jackdu999@yahoo.com

Tel:+8675586718316
Phone:+86-15811882441
USA NY friend buys coffee dry powder granules filling racking machine semi automatic bags filler
Published by: PENGLAI INDUSTRIAL CORPORATION
Date:2015-11-14 12:07:02
Our USA customer from Plainview, NY 11803 ordered two (2*)set of rice granules tealeaf coffee filler model YX-PF50 1-50G packing machinery while The other customer in Singapore purchased one (1*)set of tea packing machine model YX-PF20 1G-25G computer controlled small packaging equipment.
First we manufactured the normal machine but our customer's bags opening is narrow so we changed and connected the discharge with the pipette for keeping the materials flow into the bags.
Last week our customer sent his friend in china coming for a check for customization of racking machine and confirmed all be okay before they paid cash before us .
Soon we wooden case the machine with protective foam wrapping machine and sent to customer via DHL .
As below there is the basic information for the transaction business :
Payment proof via western union as deposit :
Bags samples sent from customer in USA:
Testing run videos of model YX-PF50 tea racking equipment:
Case packaging for model YX-PF50 tea coffee granules filling machine into bags :
Here there listed the basic description of granules filling packing machine semi automatic small machinery:
This product tea racking packing machine semi automatic model YX-PF50 has been excellent engineers carefully study design, the use of microcomputer control of optical technology, high accuracy, fast, good quality, solve the traditional tea packaging tedious process. An automatic dosers several labor equivalent amount of tea production and tea shop is a good helper.
Uses: Suitable for tea, food, food, seeds, fruit, grain shape chemicals and pharmaceuticals, micro and small components such as general non-sticky solid materials.
Features of weighing and packing bag tea packaging machine automatic measurement of particle packing machine 2-50g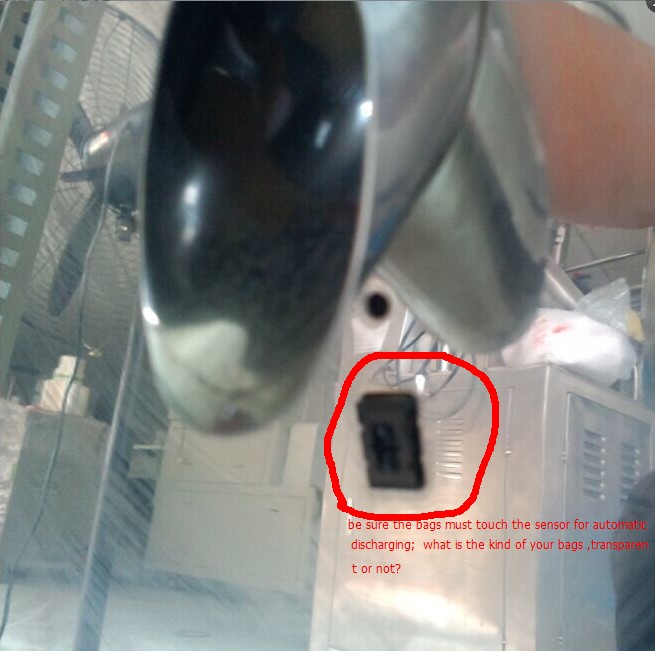 1: microcomputer control self-energy, so that more precise and accurate dispensing, fast, fully automated dispensing process.
2: The contact material parts all stainless steel, no contaminated material.
3: double shock structure, the machine is running smoothly, low noise.
4: small size, light weight.
5: minimal power, energy conservation.
6: oblique throwing feeding, do not squeeze the material damage, especially for fragile materials packaging.
7: Show Package weight and number of packages.
8: Adjustable packing speed.
9: Set weighing excessive alarm.
10: stainless steel, never rust.
The main technical parameters of semi automatic tea powder granules packing machine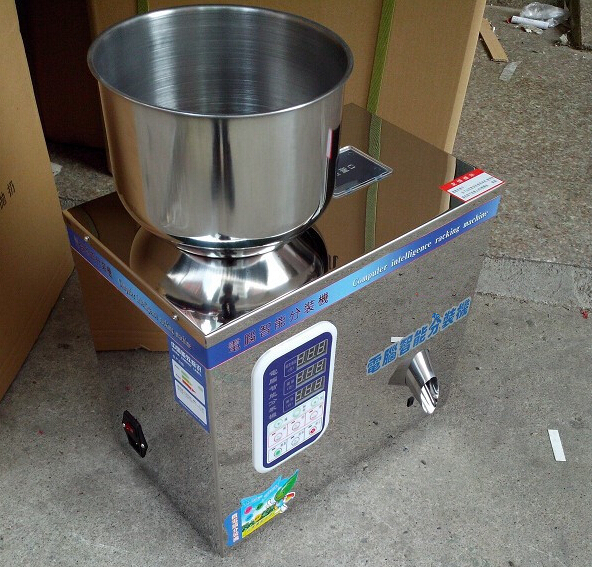 Model YX-PF50
Filling speed :10-25 times / min 600 bags / hour (depending on materials and different aliquots weight)
Scope: general particulate material
Dimensions: 38 × 32 × 52cm
Power supply: 220V ± 10% 50HZ
Power: 15W
Filling Weight :1G-50G (range of different specifications can be customized) Filling Accuracy :0-0 .3 G (depending on material)
Weight:20KG
*Note: The above parameters for reference only. The machine constantly upgrades parameters may cause the actual discrepancies, please understand.
Packaging samples final product from tea powder granules racking machine semi automatic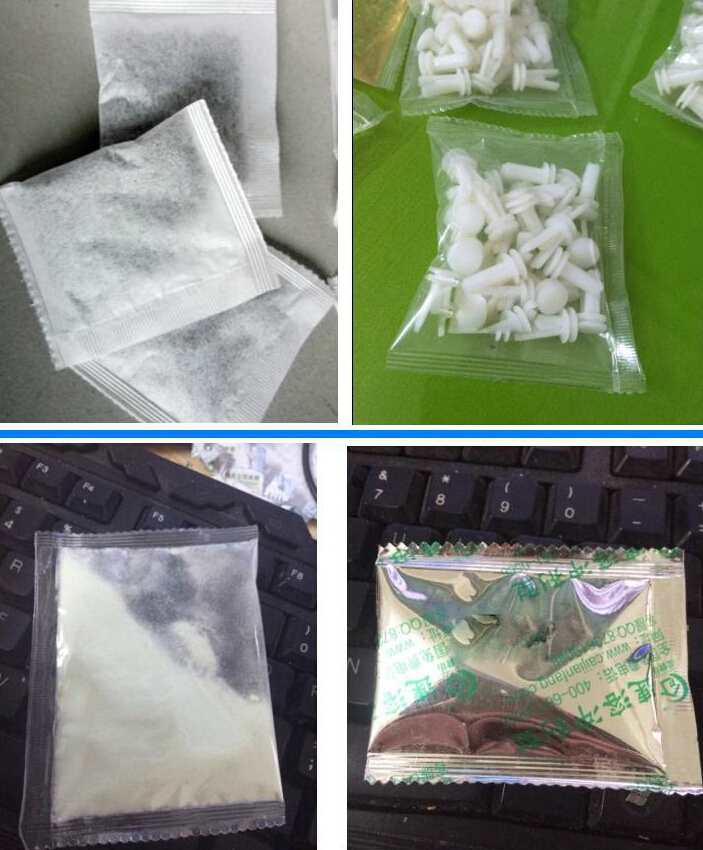 Paper carton shipping packaging with protective foam:
Sales terms for tea powder granules hardwares small articles rack packing machine model YX-PF seres