CERTIFICATES

CONTACT US

Email:jackdu999@yahoo.com

Tel:+8675586718316
Phone:+86-15811882441
USA CA customers bought blending tank 3000L liquid mixer pot &handheld induction sealer
Published by: PENGLAI INDUSTRIAL CORPORATION
Date:2019-03-14 10:59:57
Our Regular customers from USA (NORTH America) placed another order on two(2*) pcs of machines: one is blending tank mixing pot model YX-PMC3000L; the other handheld induction sealer simple type Model YX-S500.
For all the machines purchased it is clear to confirm all the information on the products so we often ask our customers to freight the samples to test and commission the machines in order that the machines and customer's products gains the best compatibility and adaptability.
After getting the confirmation &samples of the product in sizes and drawing for manufacturing the mixing sealing machines
we spent only 27 working days finishing everything and made the machines ready after testing them in a satisfactory feedback.
Recently our customers sent us the positive commentar on the machines which keep running very well in their factory ever since the machines arrived their factory.
The machines was shipped via courier to CA USA . The documentaries certificated with ISO&CO&CE together with other files necessory are sent via DHL to customer for assisting customers to clear the custom.

As below there listed the basic information on the successful transaction between PENGLAI and their American counterpart:

Purchased order issued from USA customer:


Samples sent from customers in North America


Bank copy of Down&balance payment for purchasing mixing sealing machine


Testing videos on mixing liquid machine&handheld induction sealer YX series

Wooden case packing of Blending machine and transfer pump&induct sealer


As follow there given the description on the machines purchased respectively
3000L blending tank with external circulation&steam heating function:
Mixing Equipment Overview
Drawing of 3000L blending tank with steam heating function for USA customer
►Application
The liquid detergent homogenizing blending tank is mainly applicable for formulation of the liquid detergent such as dishwashing liquid, shampoo, body wash etc.) The blending tank combines blending, dispersing, heating, cooling, pump discharging and defoaming (optional) etc. into one, making it the ideal equipment for manufacturers to formulate liquid detergent.
1. Product Features
Adopting frequency converter speed control, the all-round scraping blending is able to produce high quality product produced with different workmanship based on customer requirements.
♦A diversified high speed homogenizer, with intensive mixing of solids & liquid raw materials and fast dissolving of indissolvable materials like AES, AESA and LSA etc., saving energy and production time considerably.
♦Welding fabricated by three layers of stainless steel boards with body and pipelines bright finished, the tank is fully up to GMP requirements.
♦ According to different requirements of workmanship, the tank body can head and cool materials with the way of heating by steam or electricity and with convenient material discharging either by direct discharging or being configured with pump for discharging.
2. Applicable Products
1) Cosmetics
Skin cream, shaving cream, shampoo, toothpaste, cold cream, cold sun cream, cleanser, moisture cream, detergents, serums, moisturizers, hand cream and so on.
2) Daily chemical
Laundry detergent, hand sanitizer, toilet clean, automotive glass washer fluid and so on.
3) Pharmacy Industry
Latex, emulsions, salves (ointments), oral syrup, oral liquid and so on.
4) Food Industry
Sauce, cheese, nutrient solution, infant food, chocolate, saccharides and so on.
5) Chemical Industry
Latex, sauce, saponification products, paints, coatings, resins, adhesives, lubricants and so on.
►Technical Parameters of blending tank with steam heating
Basic parameter of 3000L blending tank
Volume£º3300Litre;Working volume£º3000Litre
Homogenizer£º18.5KW motor£¬speed500-2800rpm£¨Speed adjustment Simens motor£©
Scrapped agitator£º7.5KW Motor£¨Speed adjustment Simens motor£©
Rotation 20~60rpm
Three layer,steam heating
£¨1£©Inner layer£ºSUS#316 6m/m £»Jacket layer£ºSUS#304 6m/m(Helix Guide layer)£»outer layer:SUS#304 3m/m(Thermal insulation£©
Equipped with load cell;
Platform SUS#304 £»3000MM*2800
Electric boxes SUS#304 £»800MM*500*400
Materials contact parts:SUS#316,other parts SUS#304
Power supply 220v/3phases/60hz
External circulation with screw pump
Handheld induction sealing machine model YX-S500A :
YXS-500 Portable aluminum foil sealing machine
Application:
The aluminum foil sealing machine handheld model can thermally seal the plastic and glass
bottles in electromagnetic induction heating method, with characteristics of high sealing-speed,
high-quality, prolonging storage-time and anti-fake. Now the machine is widely used in medicine,
chemicals, foods, drinks, cosmetics and so on. The working principle of the machine is heated by
electromagnetic induction. The heat from un-contacting induction makes the induction film and
aluminum foil melted together, and then adhered to the bottle.
Main features and performance:
It adopts portable hand-held type with simple operation, especially designed for small quantity
production;
This sealing machine is equipped with auto-sensing aluminium foil device to realize no foil no
working;
All functional keys on the panel are marked clearly, so it is easy to operate;
The technical indicator has achieved international advanced standards with CE authentication and
electromagnetic radiation intensity is also in conformity with national security standard which has
no harm to human bodies;
The induction generator is fixed with the latest imported transistor, controlled by CPU module
with protection function;

Due to the full air-cooling system, it can work continuously for a whole day at a high speed;
It is made of high-quality stainless steel with easy cleanliness and meets the GMP requirement.
Main technical parameters of aluminum foil sealing equipment for plastic bottles:
Model YXS-500
Sealing range Φ20-Φ120mm
Sealing speed 10-40bots/min
Pressure :220V/50HZ Power:800W
size of shape(mm) 340*290*130MMWeight About 8
Air Humidity less than 90%
Working temperature 25-45(degree C)
current less than 3A
Cooling way:air cooling
Type: handheld model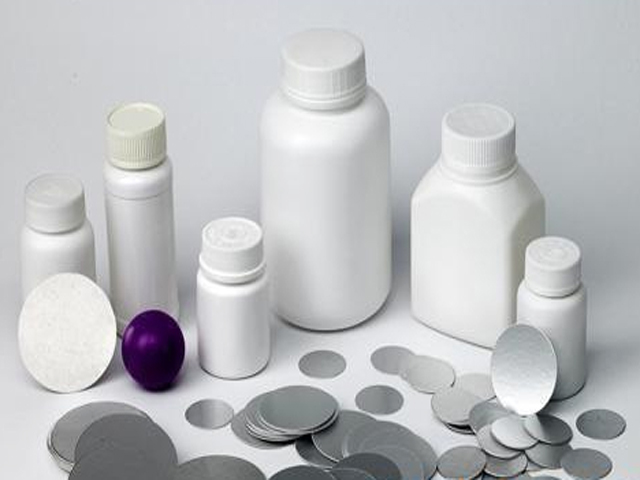 ►Equipment Installation
The machine does not require pre-buries anchor screws. After it is unpacked, place the whole machine on solid and flat floor Once adjustments are finished, connect and fix well the water inlet hose, waste discharging hose, power supply and air source.
The power supply wiring has already been numbered by 1-2-3-4-5-6-7, wire the wirings as per these numbers.
►Use, Operation & Panel Functions
Steam pipes for steam heating
Steam generator 24KW
Screw pump for transferring medium-high viscosity materials before or after blending tank
1.Emulsifying Temperature: to adjust and control the inner material temperature of the emulsifying tank. It is set according to the temperature requirement of customers' actual production materials.
2.Emulsifying Current: The current display when the emulsifying motor works.
3.Homogenizing Current: The current display when the homogenizing motor (blending motor) works.
4.Homogenizing time: The working time of the homogenizing motor. It should be noted that the working time should not exceed 5 minutes.
5.Generally, 5 minutes' emulsifying time is enough, if longer time is required, it is recommended to start after 10 minutes.
6.Emulsifying Speed: Controls the speed of the blending blades, for which when rotated clockwise, the speed goes up.
7.Emulsifying Heating: with total 4 switches for two groups of heating, one or two groups can be turned on based on actual heating requirements.
8.Homogenizing: Press the red button to start the up blending function and press again to stop.
9.Emulsify: Press the red button to start the bottom emulsifying function with the emulsifying time already set to 5 minutes.
►Precautions:
1.When the machine power reaches: 9*4 (heating tube)+11(emulsifying motor)+ 5.5( blending)=52.5kw, the machine with 220V 60Hz single phase current customized according to customer's requirement, should be configured with 25 square millimeters copper wire as its power cable.
When the machine power supply cord is connected, the bottom emulsifying function shall be tested in Jog run (press the red switch and then turn it off) to see if the motor rotates clockwise. If it goes counter-clockwise, change any the two wires of the three power wires.
1.After machine is installed and started, before turning on the heating, the intermediate layer must be filled full with water, otherwise the heating tube will be burnt. (There is reminding sign there at the water inlet), after water is filled full, turn off the switch.
2.The water outlet of the intermediate layer shall not be turned off, but remains turned on always to decompress and discharge the heating water vapor. ( There is reminding sign there).
ALL RIGHTS RESERVED by ®PENGLAI INDUSTRIAL CORPORATION LIMITED