CERTIFICATES

CONTACT US

Email:jackdu999@yahoo.com

Tel:+8675586718316
Phone:+86-15811882441
Gel liquid PSF filling plugging sealing machine pharmaceutical syringes filler capper equipment
model YX-PSF07
Filling volume 2ml to 150ml(customized according to customer's samples)
filling nozzle 2pcs
Speed 50-70pcs per minute
Sealing method: press or screw
air pressure 6kg/square meters 0.3m3/min air consumption
Power supply 3p 380/220v 50-60hz
Machine dimenion 2250*2188*2230 L-W-H
Net weight 850KG
Optional: transfer printing; Laminar cover


Description
The machine syringe filling plugging GMP equipment is suitable for liquid gel filling &rubber plugging of glass or plastic syringes. other types of syringe are also up to custom made.
Category of product in the page(click the list for easy navigation):
1.Application of syringes filling machine;
2.features of filling sealing machine;
3.Working principles of filling machine;
4.basic parameters of model YX-PSF07;
5.Details of Filling sealing machine;
6.Configurations of model YX-PSF07 filler and sealer;
7.samples of syringes for filling machine;
8.wooden case packaging before shipping;
9.Videos of model YX-PSF07 filling sealing machine;
Application of syringe for filling plugging capping sealing labeling line: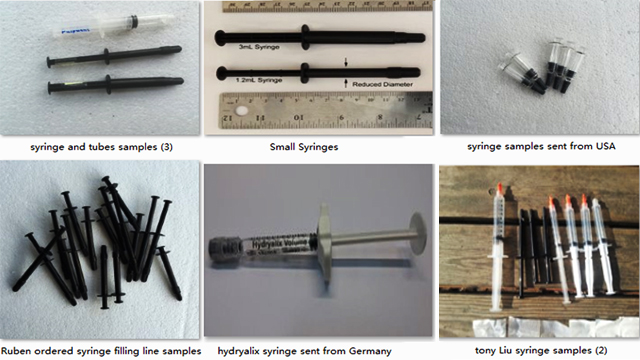 Features of model YX-PSF07 pre-filled syringe filling plugging sealing machine:
2 nozzles are for filling simultaneously. Plugging can be ether by pressing down or screwing-on;
Plugging is done parallelly with filling. Multi points inspection with optical fiber sensors. No filling &Plugging without syringe;
All products contact parts are made of AISI 316L and GMP standard silicon.
Actual working status can be displayed on touch screen with multi languages
Rotary filling pumps are driven by servo motor.High precision adjustment can be made by input the number in the touch screen;
Each pump can be adjustable slightly;
LAF and printer are optional
The syringe filling sealing machine obtains national patents.
.Basic parameters of syringes filler sealer
.

model YX-PSF07
Filling volume 2ml to 150ml(customized according to customer's samples)
filling nozzle 2pcs
Sealing method: press or screw
air pressure 6kg/square meters 0.3m3/min air consumption
Power supply 3p 380/220v 50-60hz
Machine dimenion 2250*2188*2230 L-W-H
Net weight 850KG
Details of syringes filling sealing machine model YX-PSF07:

Configuration of syringes filling sealing machine model YX-PSF07:
The syringes filling sealing machine can be integrated with the syringes assembly lining equipment to provide the whole

solution in the pharmaceutical packaging industry;
Samples sent from customers in South-America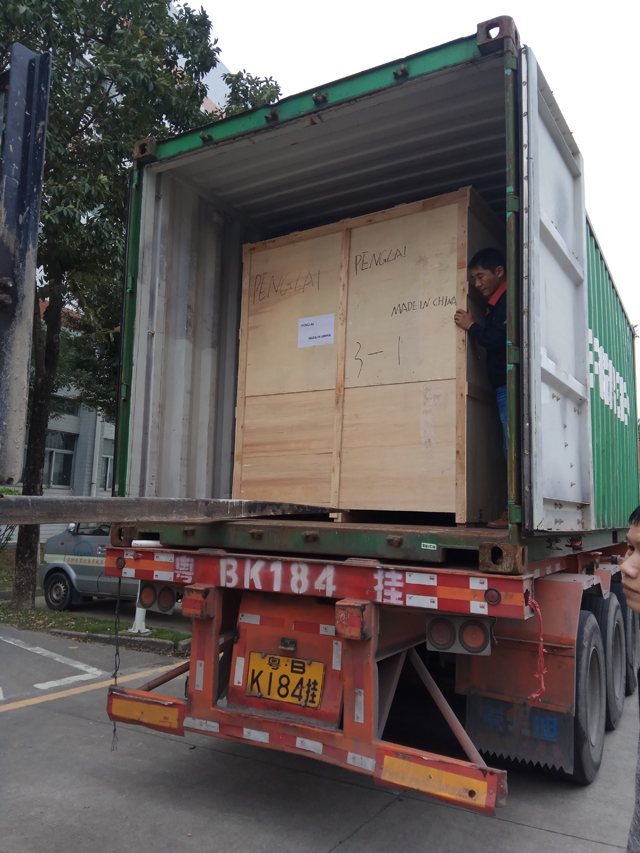 Video demo for model YX-PSF07 PSF filler sealer
ALL RIGHTS RESERVED BY ®SHENZHEN PENGLAI INDUSTRIAL CORPORATION LIMITED