CERTIFICATES

CONTACT US

Email:jackdu999@yahoo.com

Tel:+8675586718316
Phone:+86-15811882441
Nepalese customer orders manual filling machine small hand-operated type liquid filler equip
Published by: PENGLAI INDUSTRIAL CORPORATION
Date:2017-07-18 17:46:44
Our Regular customers from Nepal (South asia,a mountainous landlock country) placed another order on one(1*) pc of manual liquid filling machine.
For all the machines purchased it is clear to confirm all the information on the products so we often ask our customers to freight the samples to
test and commission the machines in order that the machines and customer's products gains the best compatibility and adaptability.
After getting the confirmation &samples of the product in sizes and drawing for manufacturing the filling machine semi automatic.
we spent only 7days finishing everything and made the machines ready after testing them in a satisfactory feedback.
Recently our customers sent us the positive commentar on the machines which keep running very well in their factory ever since the machines arrived their factory.
The machines was shipped via courier to Nepal . The documentaries certificated with ISO&CO&CE together with other files necessory are sent via DHL to customer for
assisting customers to clear the custom.

As below there listed the basic information on the successful transaction between PENGLAI and their south asia counterpart:

Purchased order issued from Nepalese customer:


Samples sent from customers in South Asia


Bank copy for purchasing manual filling machine model YX-A


Testing videos on filling machine liquid filler model YX-A

Wooden case packing of manual filling machine


As follow there given the description on the machines purchased respectively:
The manual filling machine for lotion vertical liquid filler manuelle Füllmaschine fuer Fluessigkeit is specially designed for medium or small size interprises,laboratory,hospital or beauty parlor in daily use chemical section.Its configuration is compact,acts agility and easy to use,all the parts which dip in the materiel are made of stainless steel and PTFE.
Name :Manual filling Machine
Model YX-A
Dosage 5-70ml
Accuracy ±0.5‰
Body shell sus304 316L
Dimension 270*270*700mm
Weight 13KG
Hopper capacity 15KG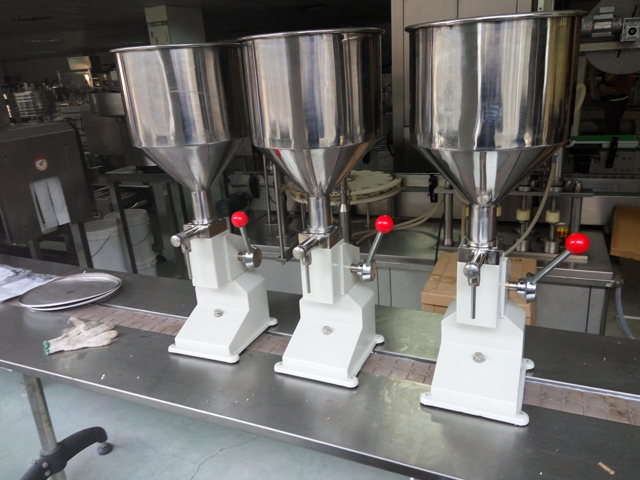 Our Factory since 1992 has been manufacturing the cosmetic&food making and packaging machinery.In these field we have the experience rich enough to solve the questions encountered by our customers from both home and abroad.For more information about various high quality machinery like manual filling machine for lotion vertical liquid filler manuelle Füllmaschine fuer Fluessigkeit ,please email via jackdu999@yahoo.com or browse our website www.cosmeticsmachinery.blogspot.com.

Follow us on twitter:http://www.twitter.com/jackdu007
Like us on facebook:http://www.facebook.com/jackdu999
Skype us by :turnanewleaf
Call us via:0086-15811882441
ALL RIGHTS RESERVED by ®PENGLAI INDUSTRIAL CORPORATION LIMITED