CERTIFICATES

CONTACT US

Email:jackdu999@yahoo.com

Tel:+8675586718316
Phone:+86-15811882441
Linear type K cups filling sealing machine Nespressor lavazza powder filler sealer machinery
Model YX-60A-04 (4heads)
Packing speed 1000-1500 p/h
Voltage supply 380v/50hz 3phase
power 4.5 Kw /H
Application Capsule diameter: 37mm
Air pressure 0.65-0.85MPa
Air consumption 0.5m3/min
Machine dimension 3000mm*700mm *1800mm
Packaging dim 3050 *750 *1850mm
Net weight 600Kg
Gross weight 650Kg

Description
Coffee capsule filling and sealing machine can automatically finish the processes of falling empty K-cup, filling, sealing, capsules out from machine. It is mainly used in the products packing like: coffee powder, milk powder, rice, wheat powder and so on. Coffee capsule filling and sealing machine adopts brand PLC, advanced pneumatic control components, touch screen , 304#stainless steel frame. Automatic coffee sealing parts can seal with high strength, good sealing and low failure rate. In addition, it can be customized according to special requirements.


Daton coffee capsule filling and sealing machine is compatible for all coffee capsules products, we have successful experience design and manufacture for all kinds of coffee capsules: small capsules like 5 and 10 grams. Daton Machinery has over four years production experience in this machine and has exported more than 100 machines to Brazil, USA, France , Singapore, Australia, Canada, Spain, New Zealand, UK, India, etc.
Feature of Nespresso Coffee Capsules Filling Sealing Machine
---
1. The complete process flow is fully automatic.
2. PLC control can keep the machine work stably.
3. Machine frame uses u-steel with waterproof and rust prevention process, out packed by stainless steel #304.
4. All components are from famous brand company, all of them are produced under strict standards, so their quality are amazing good.
5. Moving molds are made by alumite material , extraordinary durable and sanitary.
Parameter Table of Nespresso Coffee Capsules Filling Sealing Machine
---
Model

YX-60A-04

(4heads)

YX-60A-06

(6heads)

YX-60A-08

(8heads)

YX-60A-10

(10heads)

YX-60A-16

(16heads)

Packing speed

1000-1500 p/h

2000-3000p/h

4000-5000p/h

6000-8000p/h

9000-12000P/h

Voltage supply

380v/50hz 3phase

Power

4.5 Kw /H

5.5 Kw /H

6.5 Kw /H

8.5KW/H

9.5KW/H

Application

Capsule diameter: 37mm

Air pressure

0.65-0.85MPa

Air consumption

0.5m3/min

0.6m3/min

0.8m3/min

0.9m3/min

0.95m3/min

Machine dimension

3000mm

*700mm

*1800mm

3000mm

*750mm

*1800mm

3300mm

*850mm

*1800mm

3500mm

*900mm

*1800mm

3500mm

*1200mm

*1800mm

Packaging dim

3050

*750

*1850mm

3050

*800

*1850mm

3350

*900

*1850mm

3350mm

*950mm

*1900mm

3350mm

*1300mm

*1900mm

Net weight

600Kg

650Kg

700Kg

750kg

850kg

Gross weight

650Kg

700Kg

750Kg

800kg

900kg
Working Process of Linear Coffee Capsule Filling Sealing Machine
Working process :
→ auto feed coffee capsules/cups onto machine conveyor belt
→ auto feed inner filter layer before fill powder(optional)
→ auto sorting function for the out pack and inner filter layer(optional)
→ auto fill coffee powder as precise weight 3g, 5g,7g, 10g etc
→ press the powder to ensure totally into cup/capsule
→ feed the filter paper/layer cover the coffee powder(optional)
→ auto feed foil and twice heat seal .
→ Automatic output final capsule/cup (could connect to conveyor belt)
Cups suitable&samples for model YX-60A Series filling sealing machine automatic rotary cups filler sealer: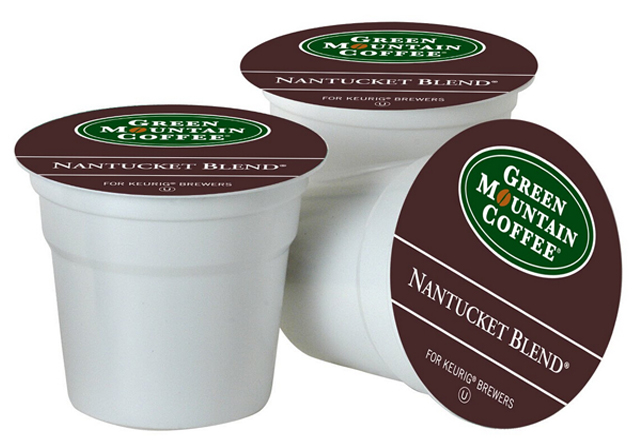 Cups applicable
Membrane film for cups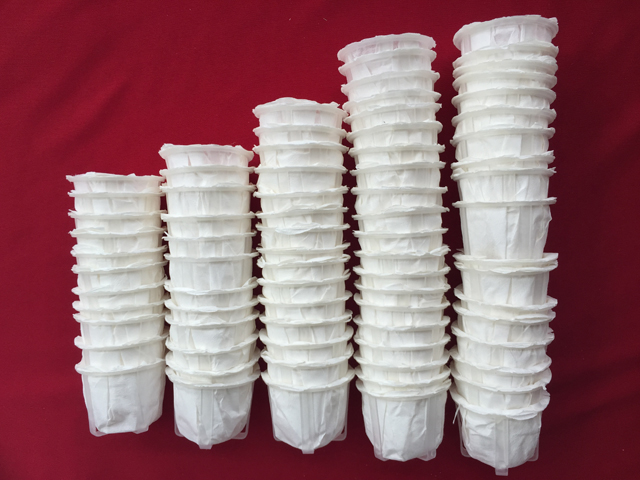 Filter&support for rotary cups filling sealing machine
Wooden case packing for K cups filling sealing machine multilanes
We guarantee the quality of the main parts within 12 months. If the main parts go wrong without artificial
factors within one year, we will freely provide them or maintain them for you. After one year, if you need
to change parts, we will kindly provide you with the best price or maintain it in your site. Whenever you
have technical question in using it, we will freely do our best to support you.
Guarantee of quality :
The Manufacturer shall guarantee the goods are made of Manufacturer's best materials, with first class workmanship,
brand new, unused and correspond in all respects with the quality, specification and performance as stipulated in this Contract. Quality guarantee period is within 12 months from B/L date.
The Manufacturer would repair the contracted machines free of charge during the quality guarantee period.
If the break- down can be due to the improper use or other reasons by the Buyer, the Manufacturer will collect repair parts cost.
Installation and Debugging:
The seller would dispatch his engineers to instruct the installation and debugging. Cost would be bear on
buyer's side (round way flight tickets, accommodation fees in buyer country).The buyer should provide his site assistance for the installation and debugging.
ALL RIGHTS RESERVED by ®PENGLAI INDUSTRIAL CORPORATION LIMTIED