CERTIFICATES

CONTACT US

Email:jackdu999@yahoo.com

Tel:+8675586718316
Phone:+86-15811882441
Indian customers purchase two pcs labeling machine semi automatic bottles labels applicator
Published by: PENGLAI INDUSTRIAL CORPORATION
Date:2017-11-08 15:03:27
Our Regular customers from India(South Asia) placed another order on two(2*) pcs of machines: one is semi automatic flat bottles labeller model YX-FL02;
the other round bottles labeling machine simple type Model YX-50A.
For all the machines purchased it is clear to confirm all the information on the products so we often ask our customers to freight the samples to
test and commission the machines in order that the machines and customer's products gains the best compatibility and adaptability.
After getting the confirmation &samples of the product in sizes and drawing for manufacturing the labeling machines
we spent only 7days finishing everything and made the machines ready after testing them in a satisfactory feedback.
Recently our customers sent us the positive commentar on the machines which keep running very well in their factory ever since the machines arrived their factory.
The machines was shipped via courier to India . The documentaries certificated with ISO&CO&CE together with other files necessory are sent via DHL to customer for assisting customers to clear the custom.

As below there listed the basic information on the successful transaction between PENGLAI and their Indian counterpart:

Purchased order issued from indian customer:


Samples sent from customers in South Asia


Bank copy of Down&balance payment for purchasing labeling machines


Testing videos on labelling machines

Wooden case packing of labeling machines.


As follow there given the description on the machines purchased respectivel
►model YX-FL02 Flat bottles labeling machine:

We have a variety of semi-automatic or fully automatic labelers to meet your labeling needs. Our Hot Melt glue labelers feature a skip glue system that saves glue and looks much better on ribbed products and bottles with imperfections. These semi-automatic labelers use cut labels with no backing paper, so label costs are lower too! We offer two models of Hot Melt Glue semi-automatic &fully automatic labeler: YX-GL01 labeller semi automatic; Model YX-HML200 automatic hot melt glue labeller.
For pressure sensitive labels you can select from several varieties of semi-automatic labelers for round products;

If you need to label flat or oval products you can select between two styles of semi-automatic labelers: Tamp (for flat) or Blow-on for ovals. You can also use these for front and back labeling if you wish to print both on the same label roll.

Another option we offer is sort of a slight leap beyond semi-automatic labelers: Bench Top Automatic Labelers. These automatic labelers are condensed versions of the larger automatic labelers found elsewhere on this site. They are available as a Top Labeler (for flat products or caps) or Wrap Labeler for round products.
Main Pictures of labeling Machine Semi automatic for flat bottles:
Testing video for labeling machine before DHL delivery to the foreign Buyers
Use: YX-FL02 semi-automatic flat labeling machine achieve semi-automatic labeling the adhesive label or adhesive film on the flat surface of the products.
Effect: improve labeling efficiency, accuracy and quality and stability; Avoid many problems such as low efficiency of labor labeling, skew labeling, bubble, wrinkle, irregular labeling etc;
Lower product cost effectively and make the product more beautiful which lead the product to be more competitive.
Scope applicable:
*Label applicable: adhesive labels; adhesive films; electronic supervision code, bar code etc.
*Product Applicable: The flat products which must be labeled with paper label or film label on the surface;
*Industries applicable: Widely used in Chemical, Electric, Medicine, Plastic, and Cosmetic industries etc.
*Application examples: SD card labeling, aluminum bag labeling, plastic bag labeling etc.
Specification of labeling machine semi automatic customized labeler equipment model YX-FL02:
Model

YX-FL02

Accuracy

±1mm

Speed:

20 - 60pcs per minute

Label Width

30 ~ 120mm

Label Length

30 ~ 120mm

Applicable range of container

L:30-300mm

W:30-150mm

H:50-350mm

Max. OD of Label Roll

300mm

Label Roll ID

76mm

Label pitch

3-4mm±0.2mm

Power Supply

220V 50Hz

Power Rating

120W

Dimension

60×40×60cm

Weight

25Kg
Labeling Samples for flat bottles semi automatic custome labeling equipment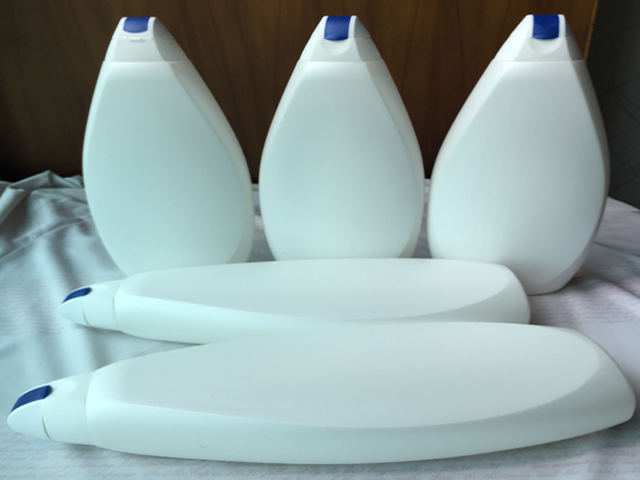 Wooden case packaging before machines are delivered to the warehouse for ocean shipping
►model YX-50A round bottles labeling machine:
The round bottles labeling machine is mainly composed of main unit, paper feeder, paper collector and bottle locator, YX-L60T semi-automatic round bottle labelling machine is suitable for all kinds of round articles' labelling. Manually place the bottles onto the locator, pull down the hand pull switch after locating the bottles and then the the labels will be automatically applied on them.
¢ñ.Main Technical Parameters of model YX-50A labeling machine with batch number coding

1.Productivity:10—50 b.p.m
2.Labelling accuracy: ±0.5mm
3.Percent of Pass: ≥99%
4.Power Supply: 220V 50Hz/110V 60Hz
5.Total Power: 0.2KW
6.Dimensions: 600(L)×300(W)×400(H)mm
7.Weight:50KG
8.Label Roll Outer Diameter: 260mm Max£¬Inner Diameter:75mm.
¢ò.Adjustment of Main Components
1.Paper Feeding
Open the front lid of paper feeder, then put the labels in the label tray. Confirm the right positioning the forward and reverse direction and hang it as per the labelling direction
2.Bottle Locating
Place the bottle into the local after confirming the labelling direction, and then trial label one label to observe if the positioning of labelling is correct. Then adjust the front, back, left and right positions of locator to confirm the position of labelling.
3.Labelling Light sensor
Confirm the label is in alignment with the stripping mouth by adjusting the front and back positions of the light sensor.
¢ó.Installation & Test Run
►After confirming the position to install the unit, adjust the four machine leg screws to make the main unit at level with desktop.
►User must get familiar with the structure, work principle, methods of adjustment and technical parameters of the unit.
►Check if each component is in good condition and lubrication status of each transmission part. Lubrication oil must be supplemented if in shortage.
►The unit can be used for normal operation once there is no abnormity is found after half an hour's test run.
►Light Sensor Sensitivity Adjustment
COARSE & FINE Adjustment.
Set to Minimum on COARSE and to Middle on FINE.
Put an object in front of the detecting head, rotate COARSE to the right slowly until OUT is on.
Then adjust Fine knob, rotate to the left until light is off, then to the right until light is just on.
¢ô.Operation
►Check the voltage of power source to be same with machine's power supply.
►Connect to power source, switch light will be on.
►Check if labels are well hung and positions are correct.
►Trial labelling on an object, then adjust the label light sensor to make label out position in alignment with stripping plate and the mould position to the appropriate.
¢õ.Maintenance
►Change lubrication oil for the gearbox and reduction box once each month.
►Oil each drive sprocket, cam and gears regularly with butter.
►Scrub each component with ethyl alcohol, but never spray-wash with water.
►After each use, scrub clean each drive belt-driven roller clean and store in clean places.
¢ö Common Faults & Trouble Shooting
| | |
| --- | --- |
| Faults | Trouble-shooting |
| Labels drift left and right | Check if the bottle locator and bottle bottom's contact is in place each time and also if the label locating ring is adjusted in consistency and in place |
| Label crinkles | Adjust the position between labels and stripping plate, to make it in alignment with the stripping plate or 1-2mm above |
| Does not label | Check if the hand pull structure is in good contact with the microswitch and the distances between bottle locators are appropriate. |
¢÷.Packaging,loading and transportation.
1. Packing
The machine should be sealed for packing, each component should be fixed firmly and the crate bottom should be solid.
2. Loading
The machine should be loaded correctly with forklift lifting from bottom and then moving, never be placed side down or upside down.
3. Transportation
The machine should be transported correctly placed, with crate bottom in good contact with truck contact surface.
ALL RIGHTS RESERVED by PENGLAI INDUSTRIAL CORPORATION LIMITED