CERTIFICATES

CONTACT US

Email:jackdu999@yahoo.com

Tel:+8675586718316
Phone:+86-15811882441
Plastic bottles glass container paper pipes HMA glue wrap labeller equipment semi automatic hot melt adhesive labels applicator
Model YX-GL01
Suitable label length 105 - 550mm
Applicable label width 50 - 290mm
Workable bottle diameter 30 - 160mm
Workable bottle height 50 - 320mm
Labeling speed 8 - 23 pcs/minute
Labeling accuracy ±1.0mm
Power 2300W
Voltage 220v/50Hz, 110v/60Hz
Machine weight about 260kg

Description
It's one of hot melt labeling machine, be used on labeling on plastic bottle, glasses bottle, paper can, metal can and othe round pack. Can paste just on head and tail and or full of the back of labels. It Can use with several produce assembly line.
The adhesiver used for the machine to label the product with the labels is the hot melt one which is total different with the common non-dry sticker kind.
The Hot melt adhesive (HMA), also known as hot glue, is a form of thermoplastic adhesive that is commonly supplied in solid cylindrical sticks of various diameters, designed to be melted in an electric hot glue gun. The gun uses a continuous-duty heating element to melt the plastic glue, which the user pushes through the gun either with a mechanical trigger mechanism on the gun, or with direct finger pressure. The glue squeezed out of the heated nozzle is initially hot enough to burn and even blister skin. The glue is tacky when hot, and solidifies in a few seconds to one minute. Hot melt adhesives can also be applied by dipping or spraying.
In industrial use, hot melt adhesives provide several advantages over solvent-based adhesives. Volatile organic compounds are reduced or eliminated, and the drying or curing step is eliminated. Hot melt adhesives have long shelf life and usually can be disposed of without special precautions. Some of the disadvantages involve thermal load of the substrate, limiting use to substrates not sensitive to higher temperatures, and loss of bond strength at higher temperatures, up to complete melting of the adhesive. This can be reduced by using a reactive adhesive that after solidifying undergoes further curing e.g., by moisture (e.g., reactive urethanes and silicones), or is cured by ultraviolet radiation. Some HMAs may not be resistant to chemical attacks and weathering. HMAs do not lose thickness during solidifying; solvent-based adhesives may lose up to 50-70% of layer thickness during drying
General adhesive properties
Open time: the working time to make a bond, where the surface still retains sufficient tack, can range from seconds for fast-setting HMAs to infinity for pressure-sensitive adhesives
Set time: time to form a bond of acceptable strength
Tack: the degree of surface stickiness of the adhesive; influences the strength of the bond between wetted surfaces.
Surface energy: which influences wetting of different kind of surfaces.
Product Feature for hot melt glue labeling machine:
1. Easily change bottle shape and label, no need to change any part, can be finished in 5 minute. Through simply set up by one button, equipment can finish changing between paste just on head/tail and the full(just for overlapping can save paste)
2. Operator just need to put labels into label warehouse, photoelectric testing automatically, taking label, pasting, finishing stick in one second by equipment
3. There is automatic temperature controller inner the equipment to keep paste in a normal temperature. Silicon control be used can sure paste temperature more accurate, and can save power to 50%
4. Thickness of paste can adjust at 0.05-0.15mm freely. Accurate mixing device can save paste be using.
5. Improved technology, make labeling on label and can more tight, nice look and flat, even for a bit diameter soft and thin wall can, also can stick continuously very good.
6. Vacuum inhale board will prepare the second label when equipment are sticking the front one, that to sure no double labels will be submit in same time
Specifications of model YX-GL01 Hot melt pipes labeling machine:
Model YX-GL01
Suitable label length 105 - 550mm
Applicable label width 50 - 290mm
Workable bottle diameter 30 - 160mm
Workable bottle height 50 - 320mm
Labeling speed 8 - 23 pcs/minute
Labeling accuracy ±1.0mm
Power 2300W
Voltage 220v/50Hz, 110v/60Hz
Machine weight about 260kg
Electrical equipment

Quty

Brand/remark

Electrical equipment

Quty.

Brand/remark

Speed adjustment motor

1set

Wanshsin/OPG/JSCC

PLC

1set

Delta

Life and fall down motor

1set

Wanshsin/OPG/JSCC

EUT electric eye

1set

OMRON

Label electric eye

1set

OMRON

Screen

1set

Delta

Product scope

diameterø30mm~ø160mm,length50mm~320mm(if full paste,max length is 290mm)

Label scope

Length(means diameter of product)150~550mm,width(product's length) 50~290mm

voltage

220V/50hz/Single phase(it can be customized with U.S power supply)


Out size

L*W*H 1100*1000*1200mm
Samples labeling from paper carton labeler equipment model YX-GL01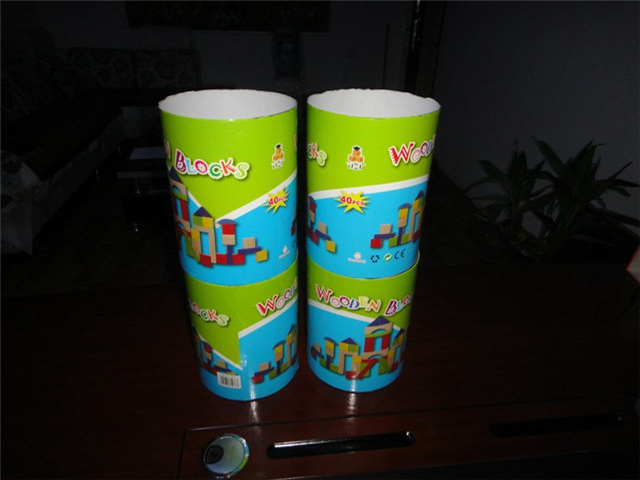 Wooden case packaging before ocean shipping for glue labeling machines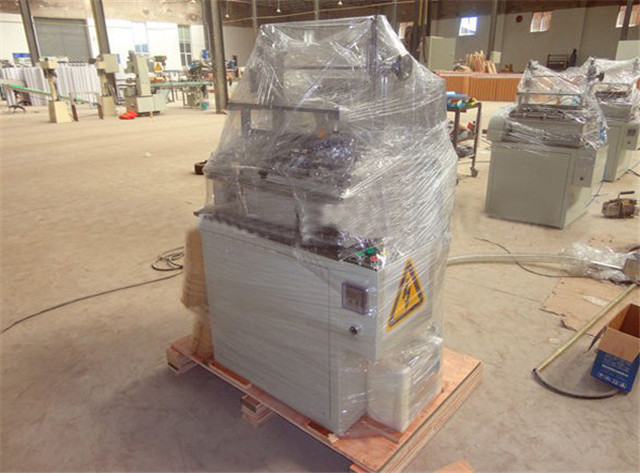 After-sale service for YX series labeling machines:
Guarantee: for all the machine, it claims one year for guarantee.(Excluded from the warranty are problems due to accidents, misuse , misapplication, storage damage, negligence, or modification to the Equipment or its components. ALSO THE EASY BROKEN SPARE PART IS NOT INCLUDED IN THE GUARANTEE)
Installation: after the machine arrive your factory,if you need,our technician will go to your place to install and test the machine and also training your worker to operating the machine (The time of train depend on you worker). The expenses (air ticket ,food , hotel,the travelling fee on your country) should be on your account and you need paid for the technician USD50 per day. also you can go to our factory to do training.
After service: If you get the problem on the machine ,our technician will go to your place to fixed the machine as soon as possible. The cost should be in your account.(as above).