CERTIFICATES

CONTACT US

Email:jackdu999@yahoo.com

Tel:+8675586718316
Phone:+86-15811882441
Ghanan customers purchased two portable induction sealing machines foil cap heat sealers
Published by: PENGLAI INDUSTRIAL CORPORATION
Date:2018-04-28 19:16:30
Our Regular customers from Ghanan(West Africa) placed another order on two(2*) pcs of machines: portable induction sealing machine model YX-S500.
For all the machines purchased it is clear to confirm all the information on the products so we often ask our customers to freight the samples to
test and commission the machines in order that the machines and customer's products gains the best compatibility and adaptability.
After getting the confirmation &samples of the product in sizes and drawing for manufacturing the sealing machines
we spent only 7days finishing everything and made the machines ready after testing them in a satisfactory feedback.
Recently our customers sent us the positive commentar on the machines which keep running very well in their factory ever since the machines arrived their factory.
The machines was shipped via courier to Ghana . The documentaries certificated with ISO&CO&CE together with other files necessory are sent via DHL to customer for assisting customers to clear the custom.

As below there listed the basic information on the successful transaction between PENGLAI and their West African counterpart:

Purchased order issued from African customer:


Samples sent from customers in Ghana


Bank copy of Down&balance payment for purchasing induction sealing machine model YX-S500


Testing videos on Model YX-S500 Portable induction sealing machine

Wooden case packing of induction sealing machine handheld sealer&packaging materials aluminum foils


As follow there given the description on the machines purchased respectively
YXS-500 Portable aluminum foil sealing machine
Application:
The aluminum foil sealing machine handheld model can thermally seal the plastic and glass
bottles in electromagnetic induction heating method, with characteristics of high sealing-speed,
high-quality, prolonging storage-time and anti-fake. Now the machine is widely used in medicine,
chemicals, foods, drinks, cosmetics and so on. The working principle of the machine is heated by
electromagnetic induction. The heat from un-contacting induction makes the induction film and
aluminum foil melted together, and then adhered to the bottle.
Main features and performance:
It adopts portable hand-held type with simple operation, especially designed for small quantity
production;
This sealing machine is equipped with auto-sensing aluminium foil device to realize no foil no
working;
All functional keys on the panel are marked clearly, so it is easy to operate;
The technical indicator has achieved international advanced standards with CE authentication and
electromagnetic radiation intensity is also in conformity with national security standard which has
no harm to human bodies;
The induction generator is fixed with the latest imported transistor, controlled by CPU module
with protection function;

Due to the full air-cooling system, it can work continuously for a whole day at a high speed;
It is made of high-quality stainless steel with easy cleanliness and meets the GMP requirement.
Main technical parameters of aluminum foil sealing equipment for plastic bottles:
Model YXS-500
Sealing range Φ20-Φ120mm
Sealing speed 10-40bots/min
Pressure :220V/50HZ Power:800W
size of shape(mm) 340*290*130MMWeight About 8
Air Humidity less than 90%
Working temperature 25-45(degree C)
current less than 3A
Cooling way:air cooling
Type: handheld model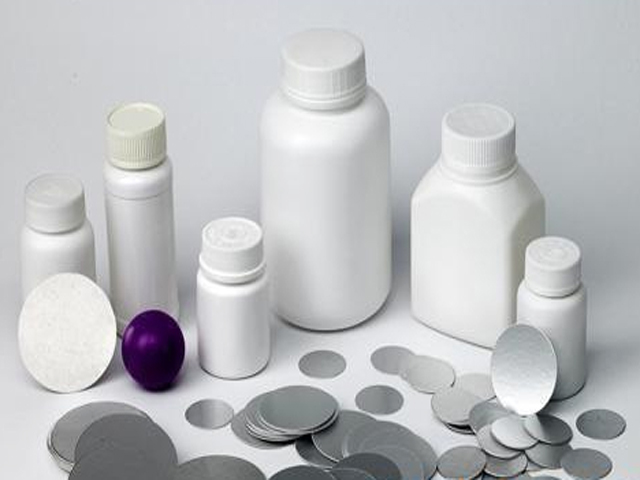 Our Cosmetics Machinery foil Sealing series can be classified into various kinds such as
Automatic Electric Induction aluminum foil sealing machine,Manual foil sealing
machine,Multifunction automatic plastic film continuous sealing machines. for other YX Series
please browse our business youtube site

ALL RIGHTS RESERVED by ®PENGLAI INDUSTRIAL CORPORATION LIMITED