CERTIFICATES

CONTACT US

Email:jackdu999@yahoo.com

Tel:+8675586718316
Phone:+86-15811882441
Germany customers purchased two pcs liquid filler MC & granules racking packing equipment
Published by: PENGLAI INDUSTRIAL CORPORATION
Date:2019-11-05 15:29:03
Our Regular customers from Germany (Western Europe) placed another order on three(3*) pcs of machines: two pcs are filling machines pump filler model YX-I; the other granules nuts racking packaging machine model YX-PF70.
For all the machines purchased it is clear to confirm all the information on the products so we often ask our customers to freight the samples to test and commission the machines in order that the machines and customer's products gains the best compatibility and adaptability.
After getting the confirmation &samples of the product in sizes and drawing for manufacturing the filling racking packa machines
we spent only 7 working days finishing everything and made the machines ready after testing them in a satisfactory feedback.
Recently our customers sent us the positive commentar on the machines which keep running very well in their factory ever since the machines arrived their factory.
The machines was shipped via DHL courier to Germany. The documentaries certificated with ISO&CO&CE together with other files necessory are sent via DHL to customer for assisting customers to clear the custom.

As below there listed the basic information on the successful transaction between PENGLAI and their Germany counterpart:

Purchased order issued from European customer:


Samples sent from customers in Western Europe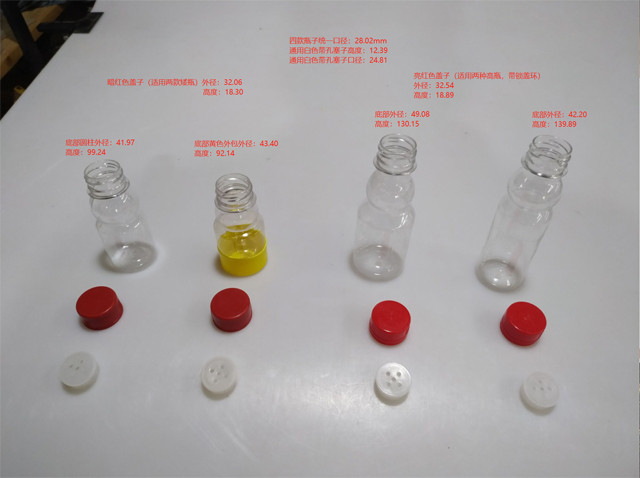 Bank copy of Down&balance payment for purchasing filling racking packaging machines model YX-I & YX-PF70

Testing videos on model YX-I Magnetic pump filling machines & model YX-PF70 Racking weighing packing machine

Wooden case packing of liquid filling granules racking packaging machine model YX-I & YX-PF70

As follow there given the description on the machines purchased respectively
Before installation and use of the filling machine please read the manual carefully.
• Check the packing list and configuration of machine after getting the machine
• The machine enjoys one year guarantee,during which we take charge of the maintenance and reparation without charging our customer(excluding the case that customer operates the machine without following strictly the instruction)。
• The machine adopts the magnetic pump as the actuator .Turn off the power supply before dissembling the magnetic for cleaning and repairing least it cause the damage on the motor and filling part.
• The controlling part and magnetic parts are commissioned before shipping. Don't dissemble these parts after receiving the machine.
• The supply power should be 220/50hz or 110V/60HZ
• The machine should be kept away from the strong interference source like air compressor/Arc Welding machine/High frequency furnace etc .
• The machine should be kept away from the High temperature source like ultraviolet oven in case the machine suffers the overloading;
• The machine should be placed on the dry place and never let the liquid or water splash into the radiator outlet in order to avoid the short circuit。
Basic parameter of three head magnetic pump filling machinery:
Model

YX-I

Series


PLPE10-2010

YX-II


PLPE10-2011

YX-III


PLPE10-2013

Filling volume

≤20 bpm

Power

40W

≤40 bottles/min

80W

≤60 bottles/min

160W

Flow rate

≤20ml/s(water)

Power supply

AC220V 50/60Hz

Filling volume

1ml-5000ml(Adjustable)

Outlet diameter

φ6mm(Standard)

φ8mmCustomizable

Filling error

≤±0.5

Relative Humidity

10%-85%,Non-condensing

Filling head

1 nozzle/2 nozzles/4 nozzles

Temperature

10℃-90℃

Machine materials

Stainless steel

Protection Level

IP 32

Size

385mm×295mm×210mm

Machine weight

15Kg(Excluding spare parts)

485mm×295mm×240mm

22Kg(Excluding spare parts)

685mm×295mm×240mm

37Kg(Excluding spare parts)
Characteristics of magnetic pump filling machine model YX-I:
1. It adopts world-famous brand frequency control, and is equipped with imported high-precision multi-circle potentiometer and lockable dial, so the flow can be regulated to
be steady and accurate, with the negative deviation to be less than 0.5%, and the positive deviation to be less than 1.5%.
2. The magnetic gear stainless steel pump is originally imported from Japan, with reliable quality and long life.
3. Durable stainless steel cabinet.
4. With small volume, so can be operated conveniently.
5. Convenient for cleaning and sterilizing.
6. With full function, with automatic or manual. Can be operated
together with the production line.
7. Can be equipped with several filling nozzles, and the usual models include: single pump machine, double pump
machine and four-pump machine.
8. Can fill most types of liquids, including high-viscosity liquid.For instance, such agranular liquids as: medicine, chemical, oil, cosmetics and food.
9. The filling capacity of YX-I filler can be regulated from 1ml to 10000ml, and that of YX-I can be regulated from 10ml to
80000ml, and they can be conveniently regulated.

II. Control panel
(Take example with two nozzles)
1.filling materials 2.bottles 3output tube, 4、pump, 5、glass valve、 6、switch
for pump, 7、manual-control key, 8、regulation for
flow, 9、filling time, 10、counter,11、Interval,
12、Interval instructions, 13、setting,pre-clean,
working, 14、automatic,stop,manual, 15 Filling
instructions, 16、Power Switch, 17、Re-count to
zero, 18、Fluid tube, 19、Fluid pipe
Instruction on how to operate the magnetic pump filling machine:
a) Place the machine on the working platform.
b) Put the raw material barrel and such vessels as bottles to
be filled in position.
c) Connect the power supply cord.
d) Turn the "flow control 7" to O.
e) Switch the "manual and automatic switch 14" to "manual".
f) Turn the "power switch 16" to "ON".
g) When using is for the first time, the feeding pipe and
outlet pipe of the pump should intake the liquid, or filling the liquid slowly from the outlet pipe, so that when
working, the pump can transport the liquid from the raw material barrel to the bottles to be filled.
h) Switch "manual and automatic switch 14" to "manual"; switch the "working setting switch 13" to "working", and the corresponding "pump 1 switch" to "ON".
i) The "filling time 9" can be initially set to "05S00", the indicator of "interval 11" to "0". Press "manual start 18", and slowly turn the "flow control" knob. At this time, the
liquid of the raw material is sucked in, and filled into such vessels as the bottles.
j) When the air or bubble in the outlet pipe has been completely exhausted, a proper filling speed can be
selected. Then switch "manual and automatic switch 14" to "stop" to enter standby.
k) Setting of the filling volume: Put the measuring glass under the filling nozzle. Set the "filling time 9" to a value greatly larger than the filling time for each time, such as
"99S00", and then switch the "manual and automatic switch 14" to "manual". At this time, the machine starts;filling. Observe the measuring glass; when the filling
volume reaches the needed volume, quickly switch the "working setting switch 13" to "setting" to stop filling.
The number displayed on the shining line of the "filling time 9" is the needed filling time. If it displays "0365",
we can set the "filling time 9" to "03S65".
l) The setting of "Interval 11": It can be set according to the time between two times of filling. If it is 2 seconds, the
indicator of the "interval 11" can be turned to 2 under the "automatic" working state.
Attentions
a) The reflux valve must be vertically downward, otherwise it will affect accuracy.
b) The filling nozzle must be vertically downward, otherwise liquid dripping will appear.
c) The curve of the pipeline should not be too small, otherwise it will affect the flow and accuracy.
d) The difference of the liquid levels of the raw material barrels should not be too large, otherwise it will affect precision.
e) For volatile liquid, please use it in the environment where the air is circulated.
f) Unsuitable for use with high frequency wave machines. g) Unsuitable for use with large-load equipment.
h) Please notice us of the characteristics of the filled liquid, so that we can choose different feeding and outlet pipes.
Model YX-PF70 Racking packaging granules machine:
Fully automatic packaging series, tea bag packing machine Automatic measurement of grain powder medicine packaging tea machine sealing machine
Automatic packaging effect, use white paint clear clean appearance of high-end, fit in factories, stores, outdoor, and so on. Install a mechanical shaker inside the packaging machinery can not stick when the powder. Can be connected to work with a variety of combinations of installed capacity. Speed ??of 3 seconds a pack or so. Use the back seal, seal up the bag more beautiful, cursor positioning, cut out the bag more accurate, high-quality products. In addition the combination of the two machines into fully automatic packaging machines, above that small units of installed units can also win other items of equipment weighing below that Taiwan also can be used alone, and this is the biggest advantage of the combination, it can be used as full-automatic, semi-automatic, can be used as. Suggested pro choice combination products, cost-effective, practical and convenient.
The tea packing machine is suitable :
All kinds of plastic color printing bags, aluminum foil bags, roll bags need to be made. 1 -25g quantitative, can be converted 1-50g type, the bag is expanded fixed width 16cm, finished together is 8cm, length 0-9.9cm adjustable. Length can be customized 0-12cm. Variety of granules, powders, herbs, food, tea, hardware, electronics, fully automated packaging. Get buy this machine, wooden set, domestic shipping.
The tea packing machine configuration:
manual, power cable, data cable dispensing machines, heating wire, infrared sensor switch, wiggler, wrenches, mechanical protection bags, cursor positioning, mechanical protection foam cartons. The default configuration of a set of common mechanical dispensing machines, Year warranty and lifetime maintenance.
Specifications of automatic tea granules packing machine:

| | |
| --- | --- |
| product model: | YX-PF70 |
| Degree of automation: | Full Automatic |
| Voltage: | 220v |
| power: | 200W |
| used for tea bag | 60*70mm cusromize the with 60mm |
| the thickness: | 0.5mm-0.8mm |
| Bag-Making Width: | finished product 8CM Coil on 16CM |
| Bag-Making Length: | 0-9CM(adjustable) customizable 12CM |
| Preision: | 0.2G |
| Dimension: | 430*510*1400MM |
| Weight: | 57.5KG |
*Note: The above parameters for reference only. The machine constantly upgrades parameters may cause the actual discrepancies, please understand.
Samples for bags packing equipment model YX-PF50
Wooden case packing for model YX-PF70 granules tealeaf packing machine automatic single layer bags:
Fuction

----------------------------------------------------------------------------------------------------------

1.packaging categories: all kinds of tea, food, powder, granule, medicinal materials, etc.
2.Automatic weighing and packing
After-sales Service

---------------------------------------------------------------------------------------------------------
Buy the machine is given; Super filter paper roll, a wooden box,.The machine configuration; Fever wire, specifications, the power cord, racking machine cable, infrared ray induction switch, wiggler, wrench, mechanical protection bags, foam machinery protection, carton. One year warranty
Payment Methods
These payments of T/T, L/C, Western Union, Paypal are accepted. If you have any problem with the payment, please leave a message to us.
Logistics
DHL, EMS and UPS, Fedex are our choices. If you prefer other reliable shipping company. Please leave a message to us.
Tracking Number
Tracking number will be informed within 2-3 work days after delivery goods. If you have any problem with it, please leave a message to us.
Feedback
Any comments, suggestions are accepted. We will be very grateful to your positive footprints left in our company. If you have any problem with our products, please leave a message to us.
Refund
Any damage or shortage of our goods when you receive your items. Please take some photos for a witness. We will deal with it in 24 hours. Frequently, we will send a new part of items for alternative and heavy-damage, Before refund is accepted, please leave a message to us.
ALL RIGHTS RESERVED by ®PENGLAI INDUSTRIAL CORPORATION LIMITED