CERTIFICATES

CONTACT US

Email:jackdu999@yahoo.com

Tel:+8675586718316
Phone:+86-15811882441
Costa Rica customer buys filling machines pneumatic & magnetic pump filling equipment two sets
Published by: PENGLAI INDUSTRIAL CORPORATION
Date:2015-10-25 21:17:28
Our Costa Rica customer ordered one(1*)pc of model YX-LC06-1000ml filling machine for his shampoo lotion products.meanwhile another order issured for model YX-II magnetic pump filling machine one(1*)piece .
The supply power in the Costa Rica is 110V/60HZ .we have already customized our machine accordingly .
As in the video you can see how our machine pneumatic filling is showed in pictures and videos operation .
As below there is the basic information for this international business cooperation :
Payment proof presented from caribbean customer
Customer's products for filling pneumatic filler:
To customize the machine with power supply 110V/60HZ,the invertor is embedded in the wire board:
Machines testing run for model YX-LC06-1000 pneumatic filling machine
Machines testing run for model YX-II two heads magnetic pump filling machine
Wooden case packing machine for two machines before courier shipping:
As below there is the basic information for model YX-LC06-1000&Model YX-II filling machine:
►model YX-LC06-1000 pneumatic filling machine:
The customized filling machine for sticky materials model YX-LC06 is the updated machine based on the model YX-LC02 cream filling machine .
The custom cream sauce filling machine is characteristic with convenience in operation and elegance in appearance when adapted with piston and push-pull rod structure.
The machine can fill the high viscosity&low fluid materials like peanut butter because the machine works causing the vacuum tube which can suck the materials with more powerful force.
The sticky materials filling machine functions with advantage of quantity filling/filling at uniform moation/adjustable speed as well as boosting pressure for materials filling.
All the control parts and acutator parts in the filling machine consists of pneumatic part ,and there is no strong friction and collison during operation of machine.
The main parts from the machine like main body/T-joint/hopper/feeding hose/filling nozzles is composed through scuffle-like clamp which can make easy the maintenance installation
dissambly of machine.The machine can be used in the explosive-proof circumstance.
The application of machine is suitable for filling liquid sauce oil milk and such like material without granules ; also the filling machine suitable for materials with microgranules or soft
granules like cream sauce etc .The machine can be chosend in the field like pharmacy/food packing/lubractive oil/petroleum/chemical/cosmetic etc .It is the ideal equipment for improving
production efficiency and saving labor from heavy work when the products require filling process .
Machine features :
1£©Controlling and acutator parts are made from brand like Festo in Germany/ AirTac in Taiwan/SNS in China.
The contact part is made of SUS316 or SUS304 stainless steel materials,GMP standard; The non-metallic part with high quality materials.
The sealing part is made of Silicon and polyfluo; The Polfluo stands out with its anti-corrosion/temperature-resistance and anti-abrosion.
2£©The Pneumatic parts for acutation is driven with compressured air without needing power supply; explosion-proof and safe in operation;¡£
3£©The Measure way adopts fixed volume and push-pull rod structure which is controlled by the subtle switch and positional stroke ; As well the single-direrction valve is the swift and accurate
cylinder valve so the filling accuracy is in high standard and lower indifference .
4£©The filling nozzle adapts cylinder valve or mechanical valve inside which there is installed with the anti-drop blocking in order to avoid drops or fiber drawing .
The length and diameter of filling nozzles (various sizes available)can be adjustable when installed with the lifting support.
5£©There is no need special tools for assembling the machine.
6£©There is two modes for machine controlling : auto and manual ; The "Manual" is controlled by pedal switch while the "Auto" in continuous filling way
Basic parameter of filling machine customized for high viscosity materials with pressure boosting system:
| | | | |
| --- | --- | --- | --- |
| Model | YX-LC06-1000 | Series number | YXLC10-2046 |
| Air pressure | 0.6MPa-0.8MPa | Power | --- |
| Filling volume | 50ml-1000ml(adjustable) | Nozzle | 1pc |
| Indifference | ≤±0.5% | Filling Speed | ≤30bpm |
| Temperature | 10¡æ-90¡æ | Relative Humidity | 10%-85%£¬undensable |
| Protection level | IP 32 | Hopper size | 15Kg30Kg(Standard)Customized |
| Materials | Stainless steel | Nozzle diameter | 10/16mm()19mmcustomizable |
| Dimension | 1160mm×200mm×400mm(Standard) | Weight | 45Kg |
►Model YX-II magnetic pump filling machine
Here is the basic description on model YX-II double filling nozzles filling machine semi automatic
Model YX-II Double head liquid filing machine semi automatic olive oil filler equipemnt for Switzerland customer machine de remplissage Huile designed and manufactured by our engineer team in cosmetic&food&pharma making and packaging machinery is widely used in the daily chemical industry like Model YX-II Double head liquid filing machine semi automatic olive oil filler equipemnt for Switzerland customer machine de remplissage Huile and such like.We as a famous manufacturer moreover can design and produce the packaging machine according to the special requirements from customers.
model YX-II double heads liquid filling machine ordered from customer from europe got the sucessful trial run two days after confirming the customer'spayment .Below is the basic parameter of liquid filler
double heads model YX-II
Voltage 220V 50/60Hz
Cooling Mode Air cooled
Power 80W
Max capacity:Unlimited for water oil
Deviation ±2%
Machine Size 450X420X300MM
Weight 46KG
Capacity/min*nozzle 2L/min*nozzle
Application :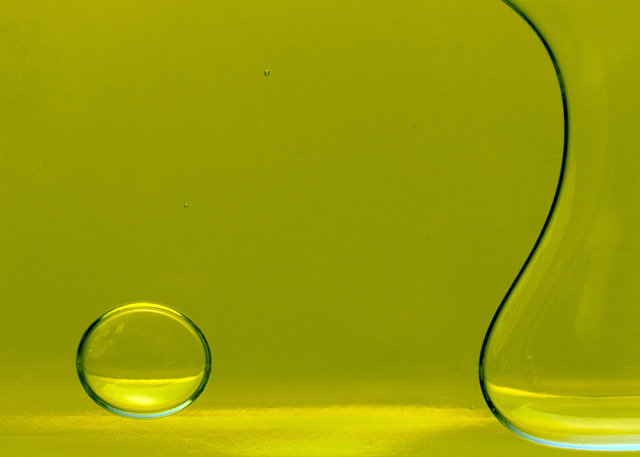 1) can fill oil, juice, perfume, ink, water, etc for all containers such as bottles, jars, cans, etc
2) Widely used in cosmetic, drinks, chemical, medical, food industry etc, which can highly improve productivity and product quality.
After-sale service for filling machine with pressure boosting system:
Guarantee: for all the machine, it claims three years for guarantee. (Excluded from the warranty are problems due to accidents, misuse , misapplication,

storage damage, negligence, or modification to the Equipment or its components. ALSO THE EASY BROKEN SPARE PART IS NOT INCLUDED IN THE GUARANTEE)

Installation: after the machine arrive your factory,if you need,our technician will go

to your place to install and test the machine and also training your worker to operating the machine (The time of train depend on you worker).

The expenses (air ticket ,food , hotel,the travelling fee on your country) should be on your account and you need to pay for the technician USD50 per day. also you can go to our factory to do training.

After-sales service:If you get the problem on the machine ,our technician will go to your place to fixed the machine as soon as possible. The cost should be in your account.(as above).