CERTIFICATES

CONTACT US

Email:jackdu999@yahoo.com

Tel:+8675586718316
Phone:+86-15811882441
Canadian customer bought semi automatic tubes filling ultrasonic sealing tabletop labeller
Published by: PENGLAI INDUSTRIAL CORPORATION
Date:2022-11-28 12:15:41
Our customers from Canada(North America) placed another order on two(2*) pcs of machines: one is filling sealing tubes machine model YX-009; the other Tabletop tubes labeling machine semi automatic labeler model YX-LM100.
For all the machines purchased it is clear to confirm all the information on the products so we often ask our customers to freight the samples to test and commission the machines in order that the machines and customer's products gains the best compatibility and adaptability.
After getting the confirmation &samples of the product in sizes and drawing for manufacturing the filling sealing labeling machines
we spent only 10 working days finishing everything and made the machines ready after testing them in a satisfactory feedback.
Recently our customers sent us the positive commentar on the machines which keep running very well in their factory ever since the machines arrived their factory.
The machines was shipped via Fedex courier to Canada. The documentaries certificated with ISO&CO&CE together with other files necessory are sent via DHL to customer for assisting customers to clear the custom.

As below there listed the basic information on the successful transaction between PENGLAI and their American counterpart:

Purchased order issued &Key communiction points During Business Discussion:
Samples sent from customers in North America:
Bank copy of Down&balance payment for purchasing semi automatic tubes filler and sealer and labeller:
Testing videos on semi automatic tubes filling sealing labeling line:

Wooden case packing of tubes filling sealing labeling machines.

As follow there given the description on the machines purchased respectively
Model YX-009 single head filling Machine inline with ultrasonic sealing machine function and application
1.Use ultrasonic to weld plastic soft tube tail. Do not need any adhesive or filler or solvent when welding, do not consume large amounts of heat, and easy to operate, high welding speed, high efficiency.
2.This machine is widely used in toothpaste, cosmetic, medical product, food and industrial tubes etc.
Main parameters of simple inline filling sealing machine tubes filler sealer semi automatic:
| | |
| --- | --- |
| Model | YX-009 |
| Power Supply | 220V/50HZ/Single phase |
| Power | 1500w |
| Frequency | 20Khz |
| Tube Length | 40-280mm |
| Tube Diameter | 10-80mm |
| Filling volume | A:5-30ml B: 6-60ml C: 10-120ml D: 25-250ml E: 50-500ml (Optional) |
| Size | 735*6701300mm |
| Weight | 130kg |
► Sealing Machine layout
1.Main body 2.Sensor 3.Tube Hight adjustment 4.Front mould 5.Back mould 6.Cutter
7. Gas-pressure meter 8.Gas-pressure adjustment 9.Emergency button 10.Start button
11.PLC 12.Holder 13.Moulds gap adjustment 14.Power lamp 15.Power switch
17.Tune 18. OSC check 19.Over load lamp 20.Loading meter
(Remark: Pls checking the Front mould Screw if with strong lock, as Afraid when the transportation and screw is loose)
Machine actual in stock ultrasonic tube sealer: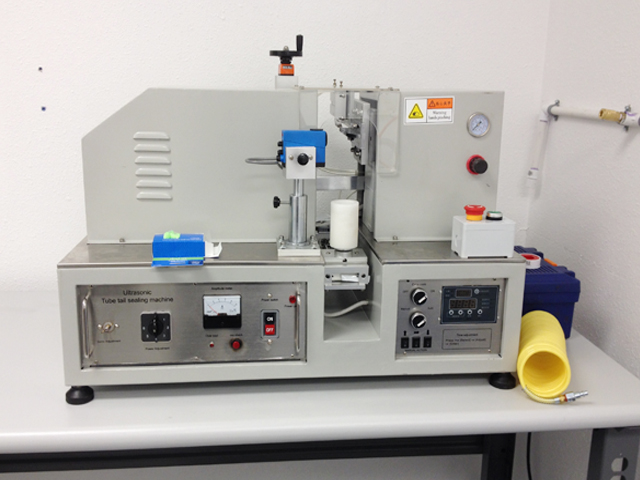 ►PLC
1.Press to English to next page , and press Auto to manual
►Sealing part
Motor start : this is for control the Tube holder running
Feeding cylinder start: this is for control the Tube holder feeding
Ultrasonic cylinder start: this is for control the up mould and down mould working.
Trimming cylinder start: this is for control the cutter
Fill Cylinder : This is for control the Filler head cylinder star or Stop when manual
Fill start: This is for control the filling star or stop when manual
Ultrasonic start: This is for control the frequency, this is same as the "18. OSC check"
Tube Orientation on : this is for control the Sense off/on
Time setting: This is for Adjusting the Delay time/ Welding time/Holding time
Delay time : 0.80
Welding time: Tube Dia 20,the time will about: 0.20,
Tube dia 30,the time will about 0.40
Tube dia 40, the time will about 0.50
Tube dia 50, the time will about 0.7
Holding time: 0.35
►Filling part
►Operation process
1.Connect power and compressed air correctly (suggest 0.5MPa).
2. Press the Power switch
3. Press 'OSC check' button and set 'Tune button' at the same time, Pls using the screw on the Tune button, you can turn to Left or Right, while find the minimum of 'Signal light' (it will about low than 1A) fixed 'Frequency adjustment'. (do not press 'OSC check' continuously, press it intermittently)
4.Put tube on the holder.
5.Press 'Ultrasonic cylinder start', front mould and back mould will be closed. set 'Moulds gap adjustment', let two moulds just touch and no gap. Press 'Cutter controller' and confirm the cutter will work smoothly.(need to put the plastic tube on the tube holder when you adjusting)
6.Set front mould and back mould and cutter at original position.
7.Put tube on the 'Holder' and press 'Feeding cylinder start', the tube will run between two moulds. Adjust the height of holder if necessary. (suggest tube is higher than back mould 2 to 3 mm)
8.Make tube back to original position.
9.Set to auto status, turn on sensor if tube has color code otherwise turn off it.
10.Press 'Auto' the machine will work automatically.
Remark: Pls also read the machine install video for reference !!!!
►Tubes filling-sealing samples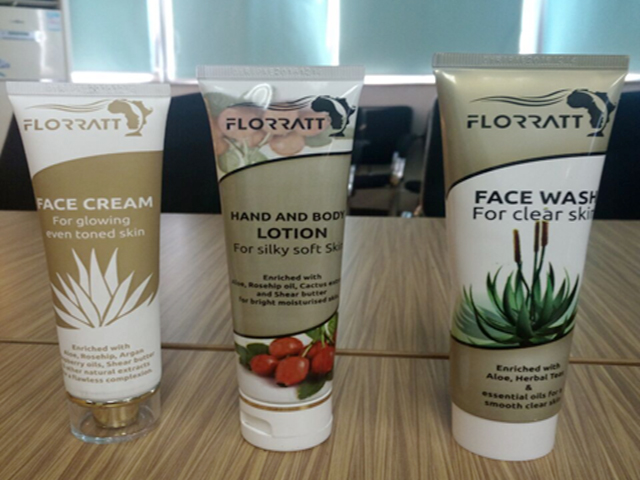 ►Failure and remedy
Failure

Cause

Remedy

Machine doesn't work or work abnormal

No power or compressed air

Connect power and compressed air

Low compressed air pressure

Enhance air pressure

Plastic overflow or not good after welding

Two moulds too closed or too parted

Adjust the gap between two moulds

rough edge after cutting

Cutter blunt

Sharpen cutter or replace sharp one

Cutter has large gap between back mould

Make cutter touch back mould
This labels applicator is suitable for soft tube labeling. The labeller model YX-LM100 machine is operated stably and reliably with high precision. It is one kind of semi-auto machine which fed tube by hand. The prime combination has precision, stability, safety, easy operation and flexibility.
Application of Semi-auto Labeling Machine for Soft Tube Labeling Machine:
1. Suitable for Soft Tube such as maquillage, facial cleanser, medicine, etc
2.Widely used in cosmetic, drinks, chemical, medical, food industry etc, which can highly
improve productivity and product quality.
Function of tube labeling machine
1.Sudden stop:Power to control the machine
2.Cylinder:Push the product near the labelling station, after finishing labeling return the product;
3.Labeling accuracy adjusting:Adjust the angle between product and labels to ensure the labelling accuracy;
4.labeling head:Core part for labeling machine to label product
5.HMI: Parameters setting

6.Electric Box:Electric-pneumatic controlling center
7.Labels covering system: cover and pressure the labels on the products;

1.Labels plate: Holding the rolls of labels;
2.Brake:Fix the labels to ensure the tension
3.Roller:Winding the labels to ensure the tension
4 Labels pressure:Pressing the labels to ensure the tension of labels;

5.Eye Sensor:Move the sensor back and forward;

6.Traction Structure:Drawing the labels bottom paper and provide labels-peeling power 。
7.labels-peeling plate:To peel the labels

8 Labels-pressing structure:Pressuring labels

9.Recycling system: To recycle the bottom paper;
10.Vertically adjusting:Adjusting the height of labeling head

►Suitable for labeling Soft Tube object in different sizes.
►Composed by main body, sending paper, receiving paper, bottle orientation etc parts.
►Putting the Soft Tube to the holder by manual and fix the bottle; pressing the off-on switch;
►Small size labeling machine, easy to operate
Tube labeling Machine in english operation language:

Specification of cosmetic pharmaceutical plastic tubes labeling equipment semi automatic hose labels applicator:
1.Label width: 20-200mm
2.Label length:20-320mm
3.Products Diameter: φ8mm - φ100mm
4.Products Heigth: 10mm -200mm
5.Max Outside diameter of label roll: φ240mm
6.Inside diameter of label roll: φ76mm 7
.Max Labeling speed:25 m/min
8.Accuracy of labeling:±1mm
9.Power: 220V 50Hz 145W
10.Air Pressure: 0.4-0.6 mpa
11.Machine Dimension: 680mm x 660mm x 620 mm
12. Machine Net Weihgt : 90 KG Gross weiht : 120KG
EU plug for customer's land: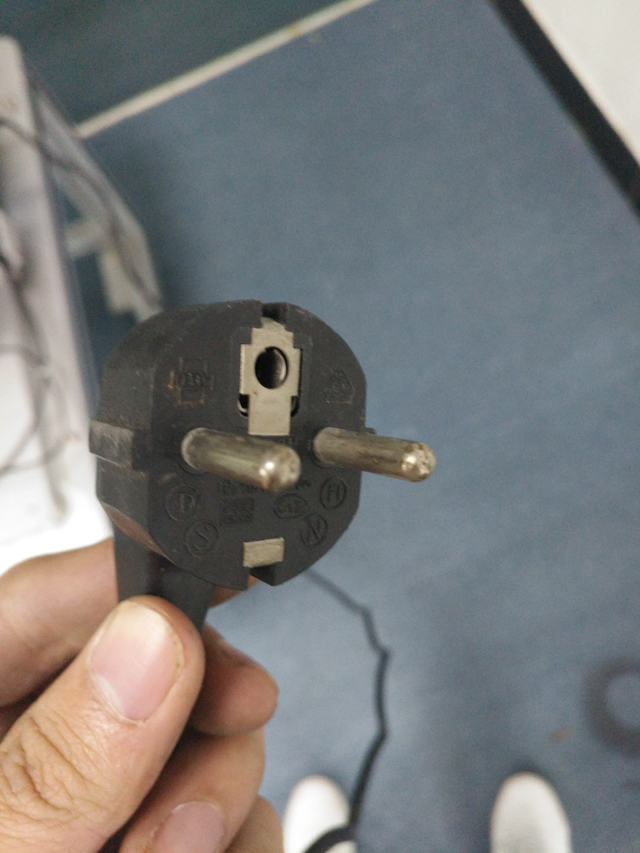 Tubes labeling samples

Machine in wooden case for Air shipping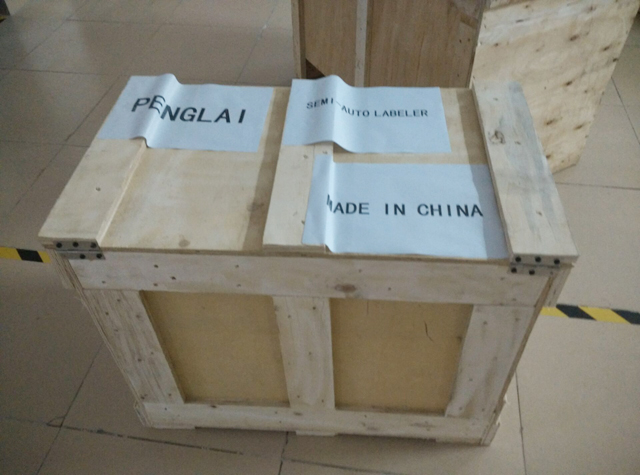 How to wind the labels
FAQ for model YX-LM100 Labeling machine:
1.Bottom paper broken
There is the close connection between bottom paper broken and labels quality;
Firstly check if there be the damage on the bottom paper like the scratch; In case there is the cut or scratch in the bottom paper
change the high quality one ; Advised to choose the Glassine paper also ask for sticker labels supplier to control the die-cutting depth which
cannot hurt the bottom paper ;
Secondly:Check if there is the scratch during the labels winding;
Thirdly: The labels sticking together is opt to break down the labels; If so Control the length of labels walking in order to seperate the label one from
each other ;
2.Labelling accuracy more than 2mm
There are several factors which can result in the labeling error such as Labels deviation/unparallel between labels rolls and product delivery direction/traction
wheels slippery/labels-covering wheel not aligned with labels etc ;
At first check out the causes then find the solution;
If the labels deviates then loose the traction system,Pull back and fro the labels to straighten the labels; Fix the circles which guide the labels in a straight way;
If there is no parellel between labels direction and delivery direction of product,Adjust the tilting angle of labeling head to parallize the labels and products direction;
If there is the traction wheels slippery ,it is caused by attrition of traction wheels as well as loose of locking screws; Just solve the problem by fixing the locking screws;
Products quality ;The error in the edge of bottles will cause the labelling error; To solve it is just to control the product quality ;
3.labelling in non-stop
The labelling process in non stop or an uncomplete way is concerned with the optical eye; Only adjust the sensitivity of eye sensor to solve the problem;
The other possible reason is the deviation of labels so that the eye sensor cannot detect the labels; Adjust the detection position of eye sensor to solve the problem;
ALL RIGHTS RESERVED by ®PENGLAI INDUSTRIAL CORPORATION LIMITED