CERTIFICATES

CONTACT US

Email:jackdu999@yahoo.com

Tel:+8675586718316
Phone:+86-15811882441
Australian regular customer bought tubes labeling equipment semi automatic tube labeler
Published by: PENGLAI INDUSTRIAL CORPORATION
Date:2023-03-06 12:34:49
Our Regular customers from Oceanian continent (Australia) placed another order on one(1*) pcs of machines: Model YX-LM100 tubes labeling machine with different mandrels for various sizes of tubes.
For all the machines purchased it is clear to confirm all the information on the products so we often ask our customers to freight the samples to test and commission the machines in order that the machines and customer's products gains the best compatibility and adaptability.
After getting the confirmation &samples of the product in sizes and drawing for manufacturing the labeling soft tubes machine.
we spent only 7 working days finishing everything and made the machines ready after testing them in a satisfactory feedback.
Recently our customers sent us the positive commentar on the machines which keep running very well in their factory ever since the machines arrived their factory.
The machines was shipped via UPS courier to PO Box 3695 Rhodes 2138. Sydney Australia. The documentaries certificated with ISO&CO&CE together with other files necessory are sent via DHL to customer for assisting customers to clear the custom.

As below there listed the basic information on the successful transaction between PENGLAI and their Australian counterpart:

Purchased order issued &Key communiction points During Business Discussion:


Samples sent from customers in Oceanian continent


Bank copy of Down&balance payment for purchasing YX-LM100 semi automatic soft tubes labels applicator


Testing videos on labeling soft tubes machine semi automatic

Wooden case packing of soft tubes labeling machine semi automatic.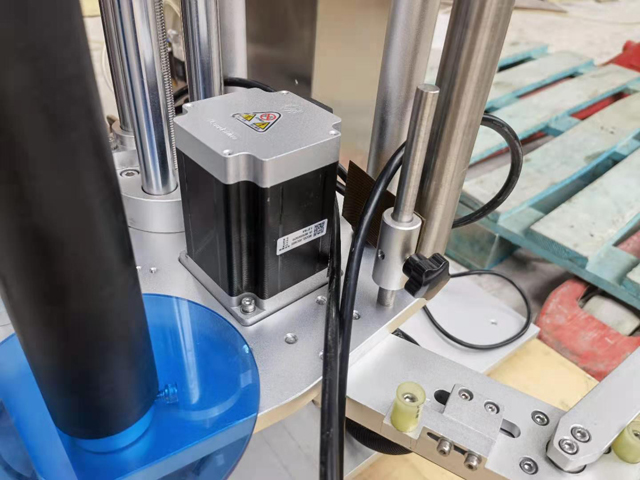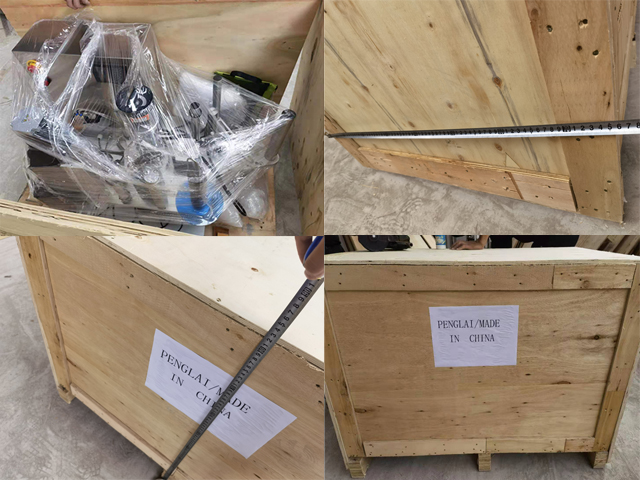 As follow there given the description on the machines purchased respectively
Soft tubes cosmetic pharmaceutical labeling equipment semi automatic Etikettiermaschine fuer weiches Rohr designed and manufactured by our engineer team in cosmetic&food&pharma making and packaging machinery is widely used in the daily chemical industry like the screw packaging process/rivet packing and such like.We as a famous manufacturer moreover can design and produce the packaging machine according to the special requirements from customers.
What is the semi automatic labeling machine:
Semi-automatic labeling machines, also known as semi-automatic units, are electronically controlled systems that are suitable for labeling a wide range of products and packaging with different types of self-adhesive labels. They are the best solution for labeling small production quantities and batch numbers.
Application of Semi-auto Labeling Machine for Soft Tube Labeling Machine:
1. Suitable for Soft Tube such as maquillage, facial cleanser, medicine, etc
2.Widely used in cosmetic, drinks, chemical, medical, food industry etc, which can highly
improve productivity and product quality.
Function of semi automatic labeling machine:

1. Suitable for labeling Soft Tube object in different sizes.
2. Composed by main body, sending paper, receiving paper, bottle orientation etc parts.
3. Putting the Soft Tube to the holder by manual and fix the bottle; pressing the off-on switch;
4. Small size labeling machine, easy to operate
Specification of cosmetic pharmaceutical plastic tubes labeling equipment semi auto Etikettiermaschine fuer weiches Rohr: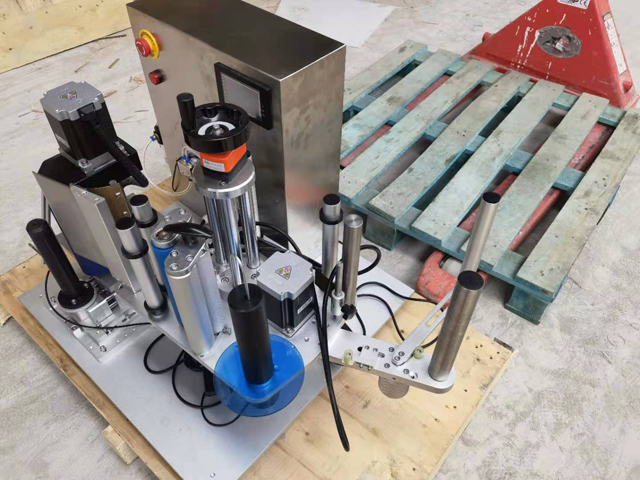 1.Label width: 20-200mm
2.Label length:20-320mm
3.Products Diameter: φ8mm - φ100mm
4.Products Heigth: 10mm -200mm
5.Max Outside diameter of label roll: φ240mm
6.Inside diameter of label roll: φ76mm
7.Max Labeling speed:25 m/min
8.Accuracy of labeling:±1mm
9.Power: 220V 50Hz 145W
10.Air Pressure: 0.4-0.6 mpa 11.Machine Dimension: 680mm x 660mm x 620 mm
12. Machine Net Weihgt : 60 KG Gross weiht : 90KG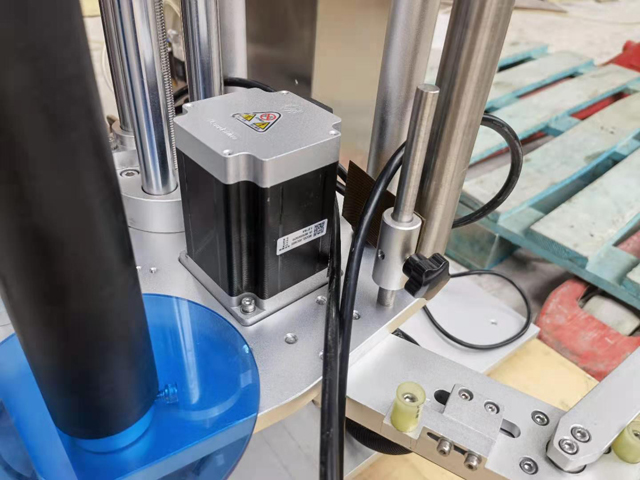 Different sizes of tubes requires the mandrels:
Fully automatic soft tubes labeling machines plastic tube labeler equipment automated tube feeding
Tubes filling sealing machine fully automatic for toothpaste with automated tubes loading feeding system
Semi automatic tube filling sealing machine for past in cosmetic food pharmaceutical field
Ultrasonic tube sealing machine high technology soft tube welding machine
Exporting to foreign countries after loading the wooden-case packaging into SHIPPING container
Label Application made easy.

We can provide you with a comprehensive range of semi-automatic labelling machine and applicators that can help improve the productivity and efficiency of your production process. Designed and manufactured to the highest standards these reliable and robust machines are able to withstand the harshest of working environments and continually perform to highest standards ensuring the best quality application every time.
Our Factory since 1992 has been manufacturing the cosmetic&food making and packaging machinery.In these field we have the experience rich enough to solve the questions encountered by our customers from both home and abroad.For more information about various high quality machinery like Labeling machine not only for the bottles glass or plastic but also for tubes ,semi automatic Soft tubes cosmetic pharmaceutical labeling equipment semi automatic Etikettiermaschine fuer weiches Rohr,please email via jackdu999@yahoo.com or browse our website http://penglaichina.com.
Follow us on twitter:http://www.twitter.com/jackdu007
Like us on facebook:http://www.facebook.com/jackdu999
Skype us by :turnanewleaf
Call us via:0086-15811882441